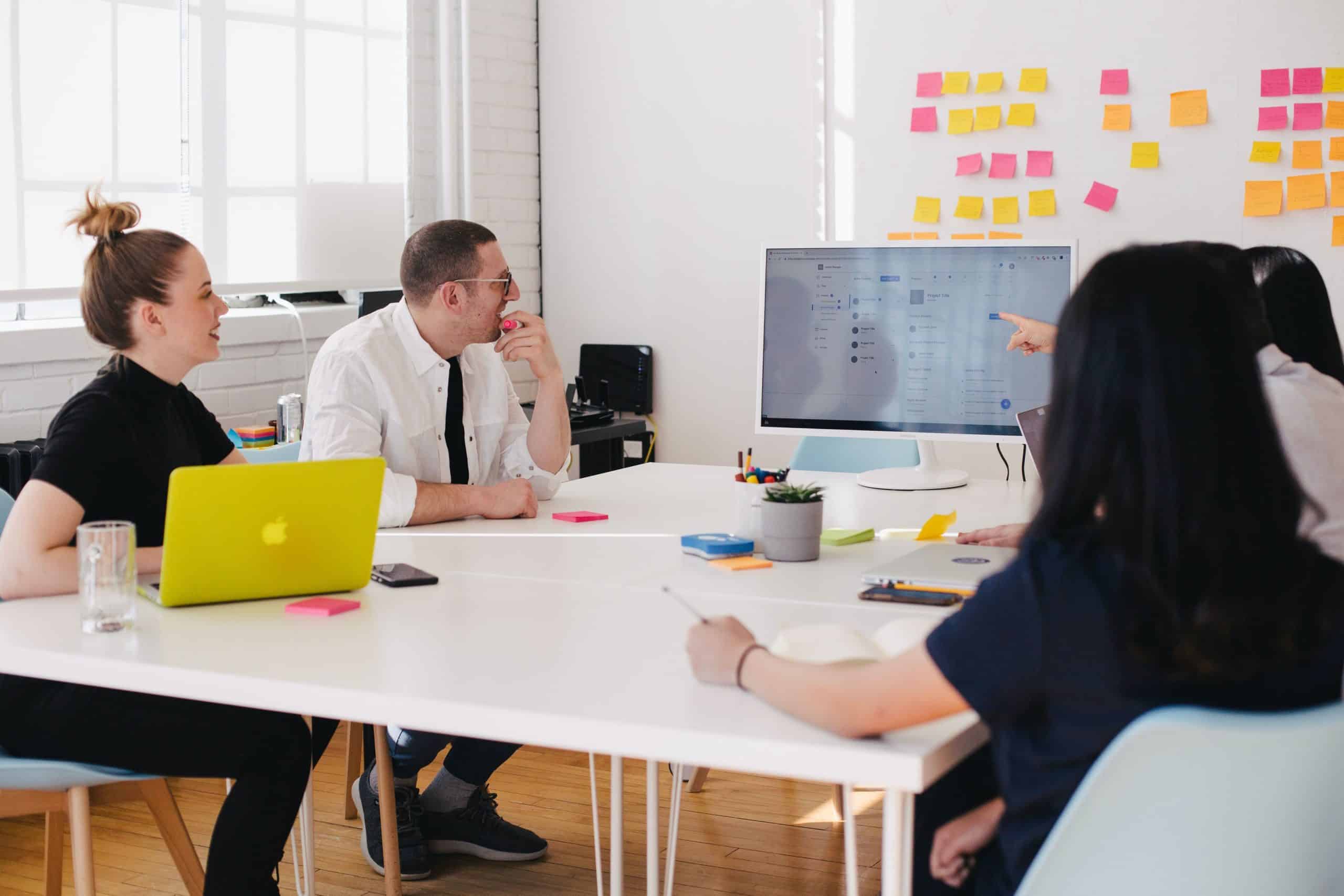 Small and medium-sized businesses have little room for maneuver when it comes to investment. Precisely for this reason, every step that involves an expense is weighed and evaluated in every aspect before being carried out. We know the fears that underlie such reasoning, and for this reason we have decided to dedicate an article precisely to the advantages that SOD services can offer to small and medium-sized enterprises. The adoption of cloud services for small businesses is an important step that requires some study.
Services available in the cloud
Cloud computing means, in practice, that it is not necessary to store your data. The data are stored and accessible online. The cloud is a highly secure physical location – called the Datacenter – located outside the corporate headquarters, which hosts many servers on the network that serve all users. By taking advantage of the support of a provider such as SOD, it is possible to relocate hardware and software resources in a datacenter and take advantage of the benefits that derive from it.
Cloud solutions for small businesses
Cloud computing naturally has different implications for small businesses than individuals or large companies. This is due to the fact that the user's needs vary considerably. Both as a type of infrastructure required and as a specific service.
In fact, various main cloud computing options are available to meet various needs: infrastructure as a service (IaaS), platform as a service (PaaS), software as a service (SaaS) and backup as a service (BaaS).
If you think of cloud service models as a pyramid, the IaaS is at the base, because it allows the existence of remote infrastructures. PaaS is the next or intermediate level, which allows users to create infrastructure-based applications. SaaS and BaaS are at the top level providing end users with complete and immediately functional products and services.
Cloud solutions for small businesses are typically SaaS and BaaS solutions.
Common examples of SaaS cloud solutions for small businesses
SaaS-type online solutions include professional versions of apps also used by private individuals, such as Hootsuite, Shopify, Mailchimp, G suite and many others. But of course, specific cloud solutions for small and medium-sized businesses go beyond these familiar examples, and help increase productivity or facilitate marketing and sales.
Other rather important solutions for small and medium-sized enterprises are cloud backup and online storage. This is because, regardless of their size, companies today must manage an ever larger amount of data, and they must also do it securely.
In terms of security, it is also good to specify that a backup is not simply a synchronized folder. In fact, it often happens that online storage services are misunderstood and considered a backup method.
Professional tip: to protect your data you should have backup functions that allow you to restore everything you need to pick up where you left off before a data loss occurs.
Our advice is always to contact professionals not only for the purchase, but also for advice. In fact, the available solutions are manifold and offer functionality that may not be necessary. This is where a managed service provider (MSP) comes in, such as Secure Online Desktop. We can help you in choosing and setting up the ideal infrastructure for your specific case.
Why choose us
Small businesses are often challenged to understand and manage the complexity of IT systems, with the risk of finding themselves stuck because they are out of their knowledge. An MSP can help, thanks to the experience gained in the field. But it's better if the company is local.
In fact, if it is true that small businesses can easily access many cloud solutions, adoption is not always easy. Being able to turn to professionals who are based in their own territory offers that additional level of tranquility for those who deal with local professionals. The initial setup, the specific choice of functionality and the initial size of the service, are all variables that are easily misrepresented by non-professionals.
An overview of the key solutions
The services we offer give greater value to small businesses. Not only because they are customized solutions, but also because we have clear what their needs will be in the future, thanks to our experience. We can therefore advise in advance how to move when the company starts to grow.
By contacting us, the customer will be able to concretely plan the growth of his company and infrastructure. Starting from the immediately necessary solutions, up to the planning of the specific ones based on the expected growth and possible unexpected events.
[btnsx id="2931″]
Useful links:
Please follow and like us:
Modern Data Protection
How to Completely Safeguard Businesses – with Ease
Simplify is often a valuable mantra of success. Yet in a complex and ever-evolving IT environment, it isn't necessarily the go-to approach for service providers. In the case of data protection, simplification may not only seem unlikely, but potentially unwise. Fortunately, certain innovative cloud technologies now make it simple for companies to scale their infrastructure and defend that growth with efficient backup and recovery solutions.
Know your enemies
Human error is as damaging as ever and natural threats such as fire and flood still persist. Meanwhile, cyber threats are growing in number and complexity. Whatever the cause might be, if the lights go out for even an hour, companies are at risk.
43% of ransomware

attacks are aimed at SMBs (1)

$8,58 1per hour

is the average cost of downtime (2)
(1) Small Business Trends (2) The Aberdeen Group
Modern Data Protection – Shore up defenses
The best defenses are usually based on a layered data protection strategy. First, you start with standard approaches, like passwords and encryption, traditional anti-virus protection and mobile wipe.
Then you secure everything, from emails and endpoints to servers, with a backup solution that actively protects against ransomware – so even customer backups are safe.
Secure cloud backup provides the last line of defense by protecting a business' bottom line. Following the 3-2-1 rule of backup (creating three copies of your data, on two types of storage, with one located off-site) keeps your files safe and avoids the worst-case scenario – bankruptcy – should a disaster strike and destroy your local copies.
Embrace efficiency
With the emergence of the cloud, today there are even more solutions available to enhance business productivity. While that means you also have more systems and data to protect, it doesn't need to be a problem. When it comes to data protection, the cloud can streamline and strengthen defenses without crippling your customer's budget.
Use one comprehensive solution
With the right backup solution, it's easy to ensure complete data protection – including protecting virtual and mobile systems – so you no longer need to independently monitor and secure data across multiple environments. Modern solutions also let you:
1. Support more customers with centralized backup and recovery management
2. Experience unprecedented flexibility to choose any solution for any customer need
3. Protect all data seamlessly and remotely, in any location and any environment
4. Rest easy knowing the entire infrastructure, across multiple business locations, remains secure
Enjoy instant gratification
The cloud can offer a complete defense that scales as your customers' businesses do. Just add-on cloud-based disaster recovery services and you can have businesses running again instantly. It's that simple.
Modern Data Protection
[btnsx id="2931″]
Read more:
Acronis Disaster Recovery Cloud
Please follow and like us: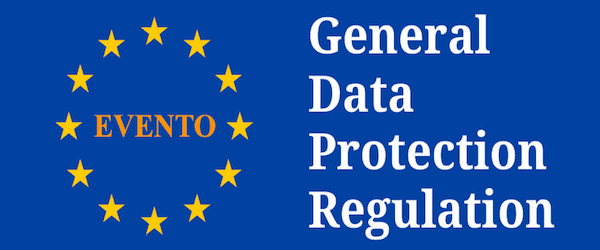 Che cos'e' il regolamento generale sulla protezione dei dati (GDPR) dell'Unione Europea (UE)?
♦ Il GDPR è un nuovo regolamento UE che non riguarda solo le aziende con sede nell'Unione Europea!

♦ Il GDPR riguarda i dati personali e in generale prevede norme più severe di gran parte delle altre leggi a tutela della privacy

♦ Il GDPR riguarda tutte le aziende che:

   ◊ Abbiano dipendenti nell'UE

   ◊ Offrano beni o servizi a cittadini dell'UE

   ◊ Monitorino il comportamento di cittadini dell'UE (ad es. pubblicità mirata)

♦ Il rispetto del GDPR non comporta solo la formulazione e l'attuazione di politiche e processi, ma anche un impegno permanente per tutelare la privacy
Il GDPR è urgente e imminente
ENTRA IN VIGORE IL

25 MAGGIO 2018!

10.000.000 di €

o il 2% del fatturato mondiale totale annuo, se superiore

Esempi: mancata tenuta di un registro scritto delle attività di trattamento; mancata adozione di misure tecniche/organizzative proporzionate al rischio o mancata nomina di un responsabile della protezione dei dati ove richiesto

20.000.000 di €

o il 4% del fatturato mondiale totale annuo, se superiore

Esempi: mancato rispetto dei requisiti per il trasferimento transfrontaliero dei dati, delle limitazioni speciali relative ai dati sensibili (minori, stato di salute, ecc.) o dei diritti dei singoli di controllare i loro dati personali
Concetti base del GDPR
Interessato (utente)

Chiunque sia identificabile (direttamente o indirettamente) in base ai suoi dati personalinell'UE.

Titolare del trattamento

"La persona fisica o giuridica, l'autorità pubblica, il servizio o altro organismo che, singolarmente o insieme ad altri, determina le finalità e i mezzi del trattamento di dati personali."

Responsabile del trattamento

"La persona fisica o giuridica,l'autorità pubblica, il servizio o altroorganismo che tratta dati personali per conto del titolare del trattamento."

Dato personale

"Qualsiasi informazione riguardante una persona fisica identificata o identificabile." Si considerano

dati personali: nome, indirizzo e-mail, informazioni sullo stato di salute, ubicazione, dati bancari, indirizzo IP, cookie, identità culturale, ecc.

Trattamento dei dati

"Qualsiasi operazione o insieme di operazioni compiute su dati personali." Sono considerate trattamento tutte le attività di raccolta, conservazione, archiviazione, riproduzione, uso, accesso, trasferimento, modifica, estrazione, comunicazione, cancellazione o distruzione dei dati.

 
Che cosa significa conformita' al GDPR?
Il GDPR è un impegno permanente!
Come dimostrare la conformità al GDPR:
♦ Trattare i dati secondo i principi del GDPR: in modo lecito, corretto, sicuro, limitato alle finalità, ecc.

♦ Eseguire valutazioni periodiche del rischio per la sicurezza

♦ Monitorare il trattamento dei dati per rilevare le violazioni
♦ Mantenere aggiornate le politiche e le procedure aziendali

♦ Adottare misure tecniche e organizzative adeguateper attenuare i rischi ai dati personali
Obblighi del titolare e del responsabile del trattamento
Titolari e responsabili del trattamento sono soggetti al GDPR e, ai sensi del regolamento, hanno i seguenti obblighi:
• Garantire la sicurezza del trattamento
• Garantire l'esercizio dei diritti dell'interessato
• Implementare una politica per le violazioni dei dati
• Trasferire i dati all'estero in modo lecito
Il titolare del trattamento è tenuto a stipulare un contratto dettagliato per il trattamento con ogni responsabile del trattamento. Il contratto deve prevedere che il responsabile del trattamento agisca solo secondo le istruzioni del titolare e rispetti le disposizioni del GDPR (oltre ad altri obblighi).
Esempio: il ruolo del service provider (Secure Online Desktop)
Un soggetto residente nell'UE (interessato) ottiene un prestito dalla banca del suo paese. La banca raccoglie i dati personali dell'interessato e determina le finalità e le modalità per il loro trattamento.
La banca è il titolare del trattamento. La banca acquista dei servizi di backup su cloud da un provider di servizi gestiti (MSP) che esegue i backup per conto della banca. L'MSP usa i dati personali esclusivamente per le finalità indicate dalla banca. L'MSP è il responsabile del trattamento.
[btnsx id="2929″]
Sicurezza del trattamento
È necessario adottare controlli di sicurezza per garantire in modo permanente la riservatezza, l'integrità e la disponibilità dei sistemi e dei servizi per proteggere i dati personali da:
   ♦ Minacce esterne (ad es. pirati informatici).
   ♦ Minacce interne (ad es. dipendenti non adeguatamente formati).
   ♦ Elaborazione non autorizzata o illecita.
   ♦ Perdita, distruzione o danneggiamento accidentale.
I dati personali devono essere trattati secondo i principi del GDPR (Art. 5): sicurezza, liceità, trasparenza, limitazione delle finalità, esattezza, minimizzazione dei dati, integrità e riservatezza. I sistemi per il trattamento dei dati personali devono attuare la protezione dei dati fin dalla progettazione e per impostazione predefinita e prevedere garanzie quali la crittografia e la pseudonimizzazione.
Deve essere messo in atto un processo per valutare periodicamente l'efficacia delle misure tecniche e organizzative che garantiscono la sicurezza del trattamento su base permanente.
Diritto dell'interessato/dell'utente
Il GDPR conferisce ai cittadini UE nuovi e più ampi diritti sui loro dati personali:
   ♦ Accesso ai dati personali (descrizione delle finalità del trattamento, informazioni sul titolare/responsabile del trattamento, periodo di conservazione, registri delle attività, ecc.).
   ♦ Rettifica dei dati personali: correzione di errori e aggiornamento.
   ♦ Limitazione del trattamento / Opposizione al trattamento in attesa di una verifica.
   ♦ Cancellazione dei dati personali (nota anche come "diritto all'oblio").
   ♦ Portabilità dei dati: possibilità di esportare i dati personali in formato leggibile da dispositivo automatico.
   ♦ Trasparenza: possibilità di sapere quali dati personali vengono raccolti, conservati e trattati, nonché di conoscere modalità e luogo del trattamento e della conservazione.
Gli utenti possono esercitare i loro diritti tramite un titolare, un responsabile del trattamento oppure, ove disponibile, un meccanismo automatizzato. È necessario ottemperare alla richiesta entro 30 giorni.
Diritti dell'interessato / dell'utente I diritti degli interessati non sono assoluti! Ad esempio, il diritto alla cancellazione è valido solo se:
   ♦ i dati personali non sono più necessari rispetto alle finalità per le quali sono stati raccolti (e non sussistono nuove finalità lecite);
   ♦ il fondamento giuridico per il trattamento è il consenso dell'interessato, l'interessato revoca il consenso e non sussiste altro fondamento giuridico;       
   ♦ l'interessato esercita il diritto all'opposizione, e il titolare non ha alcun motivo legittimo prevalente per continuare nel trattamento; • i dati personali sono stati trattati illecitamente; oppure
   ♦ la cancellazione dei dati personali è necessaria per adempiere a un obbligo legale previsto dal diritto dell'Unione o dello Stato membro.
Politica di notifica delle violazioni dei dati
Tutti i titolari del trattamento sono tenuti a informare l'autorità di controllo competente in caso di violazione dei dati personali entro 72 ore dal momento in cui abbiano avuto ragionevole certezza che la disponibilità, la riservatezza o l'integrità dei dati personali del cittadino EU sia stata compromessa. Se è probabile che la violazione presenti un rischio elevato per i diritti e le libertà delle persone fisiche, il titolare deve informare anche i soggetti interessati. Politica di notifica delle violazioni dei dati I titolari del trattamento devono controllare che gli eventuali responsabili e subincaricati del trattamento abbiano a loro volta messo in atto adeguate politiche per la notifica delle violazioni dei dati. Il responsabile del trattamento deve informare il titolare del trattamento senza ingiustificato ritardo dopo essere venuto a conoscenza di una violazione dei dati personali.
Trasferimento transfrontaliero dei dati
   ♦ Il trasferimento di dati personali di cittadini EU/SEE a destinatari al di fuori dell'UE/SEE è in genere vietato a meno che:
      ◊ la giurisdizione in cui si trova il destinatario sia ritenuta in grado di offrire un livello adeguato di protezione dei dati
      ◊ chi esporta i dati fornisca garanzie adeguate (ad es. norme vincolanti d'impresa, clausole tipo di protezione dei dati, uno strumento giuridicamente vincolante e avente efficacia esecutiva fra titolare o responsabile del trattamento nel paese terzo)
      ◊ valgano deroghe o esenzioni
   ♦ Titolari e responsabili del trattamento devono adottare meccanismi leciti di trasferimento dei dati personali che prevedano fra l'altro il consenso dell'interessato, clausole tipo, il rispetto del Privacy Shield in vigore tra UE e Stati Uniti e norme vincolanti d'impresa.
   ♦ I service provider che utilizzano i servizi Acronis Cloud (backup, disaster recovery, Files Cloud) possono specificare l'area geografica in cui saranno archiviati i dati dei clienti (ad es. in un data center situato nell'UE). I service provider devono sempre tenere presente che l'accesso remoto ai dati è considerato trasferimento.
In che modo Acronis Cloud Backup puo' aiutare i service provider a rispettare quanto disposto dal GDPR
Sicurezza del trattamento
   ♦ Crittografia in transito (SSL/TLS) e a riposo (Acronis Storage con AES).
   ♦ Registri di audit per rilevare comportamenti sospetti e raccogliere registrazioni sul trattamento dei dati.
   ♦ Accesso basato sui ruoli per garantire la riservatezza e proteggere da trattamenti non autorizzati
   ♦ Dashboard con avvisi e report per migliorare controllo e monitoraggio.
   ♦ Regole di conservazione personalizzabili per il principio di minimizzazione dei dati.
Diritti dell'interessato / dell'utente
.   ♦ Accesso ai dati, navigazione negli archivi per trovare i dati richiesti.
   ♦ Configurazione dei dati di profilo dell'account per facilitare la rettifica dei dati personali.
   ♦ Esportazione dei dati personali.
   ♦ Eliminazione degli archivi.
Trasferimento transfrontaliero dei dati
   ♦ Controllo dell'ubicazione dell'archivio dati.
   ♦ Data center ubicati nella UE.
Corrispondenza tra i requisiti del GDPR e Acronis Backup Cloud
REQUISITO
FUNZIONI CHE LO SUPPORTANO
Protezione dei dati personali

 Crittografia in transito e a riposo

 Accesso basato sui ruoli e gestione degli accessi in base ai privilegi

 Protezione attiva contro le minacce ransomware

Accesso / controllo agevole dei dati personali su richiesta degli interessati

 Consultazione degli archivi

 Rettifica agevole dei dati personali

 Esportazione dei dati personali (in formato zip)

 Regole di conservazione personalizzabili

Controllo dell'ubicazione dei dati

 Controllo dell'ubicazione dell'archivio dati

 Data center ubicati nella UE

Monitoraggio / notifica delle violazioni

 Registri di audit per rilevare comportamenti sospetti e prevenire le minacce

 Dashboard con avvisi e report per migliorare controllo e monitoraggio
Please follow and like us: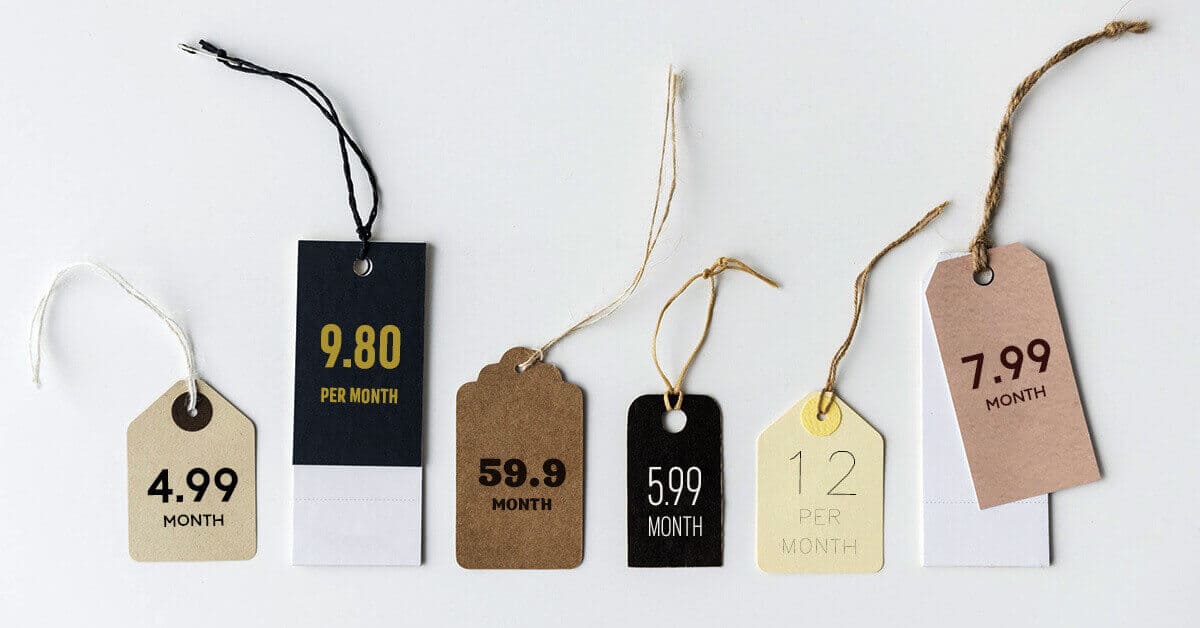 subscription
Subscription is a convenient way to receive updates, products or services on a regular and ongoing basis. This business model has stood the test of time. Over the years, satisfied customers have used regular services by subscribing news, magazines, CDs, wine and even opera tickets. And then the cloud arrived. The cloud has made IT complex easy and cheap, thanks to the familiar service delivery subscription model.
Today, public cloud computing services have revenues of $ 246.8 billion. By 2020, Gartner says, cloud adoption strategies will affect over 50% of IT outsourcing contracts. Service providers are rushing to get on board.
Subscription
The subscription is an agreement to regularly receive products or services by paying in advance. It has become a default business model for service providers. Even those service integrators who have made their name by selling individual software licenses are currently switching to a subscription or a software-as-a-service service delivery method to stay alive and grow their customer base.
For customers, the subscription is based on practicality, scalability and economy. The consumption model of the OpEx-based subscription service beats the traditional CapEx model in all ways. Instead of spending hundreds and often thousands of euros on hardware devices and software licenses (and therefore worry about maintenance and upgrades), companies pay a manageable monthly fee just for what they use and only for the service they need.
Subscription models
There are two popular subscription models designed to attract new customers allowing them to try the service before engaging in a full subscription.
Freemium
A freemium business model offers a free basic service and additional paid features. This has become one of the dominant business models in the mobile app market and is widely adopted by cloud-based service providers. LinkedIn, Dropbox, Yammer and millions of other vendors have adopted this model, using free features as a powerful marketing tool. Users are more likely to direct the service to others when it's free and easy to use. There are also signs that the freemium model is even more successful than the 30-day trial because it relieves customers from the cumbersome cancellation process when they are trying out the service for the first time.
As with the Acronis Cloud Backup service, the Freemium option allows you to have a free plan for a computer with local backup storage and then charge a fee for additional services such as cloud storage and other devices.
Bait and Hook
This subscription business model offers to offer a basic service at a low price, or even free, and to charge the full price for additional resources. The origin of this subscription method is often attributed to Gillette, a razor company that is known for selling cheap razor kits and expensive blade refills. Today this model is widely used by mobile phone companies (free telephone with a long-term service plan), printer manufacturers (cheap printers, expensive ink) and many other companies where most of the revenue comes from consumables .
With the Acronis Cloud Backup service, on the other hand, you have a free plan with a limited amount of storage space in the Cloud. This will allow customers to register and try the fully functional service before purchasing additional Cloud storage to meet their needs. In this section you can consult the complete list of demo services that Secure Online Desktop makes available to its customers.
Acronis Cloud Backup
The Acronis Cloud Backup service is specifically designed to meet the ever-increasing needs of customers oriented to the above-mentioned subscription models.
[btnsx id="2931″]
Useful links:
A Hybrid Cloud Backup Solution for System Integrator and reseller
BaaS | Cloud Backup | Backup as a Service
New Acronis Cloud Backup model for end users and new reseller plan
How to have your computer network under control
Please follow and like us:

BaaS (Backup as a Service) is the service that allows your company to save a copy (off-site copy) of data in Cloud. In this way, you can store your information in a safe place and then restore it at any time in case of disaster.
BaaS is one of the ways to implement backup 3-2-1 rule.
Secure Online Desktop provides its customers with two different ways to implement BaaS to offer a range of different options based on different business needs.
[btnsx id="2931″]
Backup as a Service
The first BaaS (Backup as a Service) solution uses the well-known Veeam technology, widely used by millions of customers around the world, to extend its Veeam local installation to Secure Online Desktop Cloud. The related service is called Veeam Cloud Connect and allows Veeam users to select Secure Online Desktop as a cloud service provider directly from the Veeam console via the "BACKUP INFRASTRUCTURE -> ADD SERVICE PROVIDER" panel or by searching it with the "FIND SERVICE PROVIDER" link.
Pros and cons of the Veeam Cloud Connect solution
Pros:
1) No installation – No additional software or hardware devices are needed in the company;
2) Simplicity – The customer can turn on Cloud Provider functionality from the Veeam Backup & Replication console with a simple click;
3) No new console – You will not need to use a new tool or access additional consoles because all Cloud backups are perfectly visible within the already existing Veeam Backup & Replication console;
4) No VPN – There is no need to establish any additional encrypted channel between the client and the Secure Online Desktop as communications are encrypted through SSL during transit and are encrypted to the source with AES algorithm.
5) WAN Accelerator – With Veeam's WAN accelerator capability, you can optimize backup communications to reduce time and optimize Internet bandwidth usage.
Cons:
1) It is necessary to have the Veeam solution already in the company;
2) Only the devices supported by the Veeam solution can be protected from backup.
[btnsx id="3902″]
The second BaaS solution uses instead of Acronis technology and its Anydata engine. Similarly to the first, this service allows you to have an off-site copy on our Cloud and to perform full recovery (the entire virtual machine in case of virtualized environments) or partial (the single file or folder) of your data with a simple click.
Pros and cons of the Acronis Cloud Backup solution
Pros:
1) No other backup software is required – Within the service, the software agents needed to operate with Cloud Backup System will be provided. This way the service can also be used for local copies;
2) Full Protection – Acronis Cloud Backup covers many types of devices, applications, and operating systems including mobile devices;
3) No limit on systems to be protected – The service is billed only on the basis of the storage size in Cloud without any limit on the number of systems to be covered by backup;
4) Local backups – The software agents provided by the service and its backup policies allow you to keep backup over even on any local storage at your site without any additional cost.
Cons:
1) It is necessary to install or distribute agents on all systems that you want to cover from the service.
[btnsx id="4193″]
Please follow and like us:
Twitter FEED
Recent activity