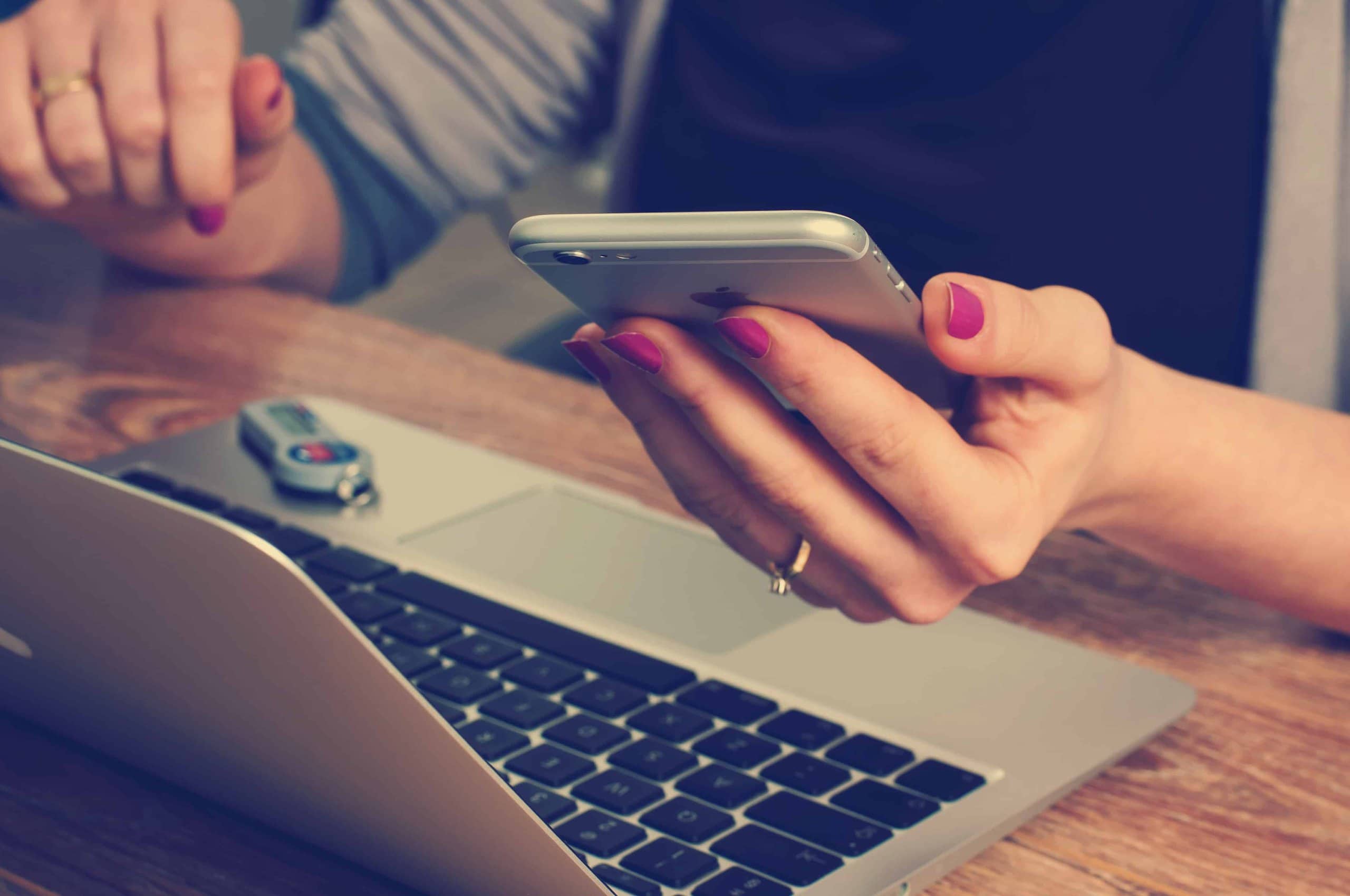 Let's start with some clarity: smart working and teleworking are not the same thing. The second is what the British call "agile work" and means having a work contract that allows you not to have to attend company offices to work. Smart working involves a few days a week spent working remotely, typically at home.
This article deals with smart working in the general sense of a work methodology that does not involve the use of an office.
Advantages of smart working
With the rapid development of technology, employees can now work from anywhere in the world. The days when they were assigned to a desk have passed. Smart working is changing the concept of work.
Smart work starts from the assumption that "work is an activity and not a place". Paul Allsop, founder of the Agile Organization, defines this new concept of work as follows:
Agile work consists in bringing together people, processes, connectivity, technology, time and place to find the most appropriate and effective way of working to perform a certain task. It works according to the guidelines (of the activity) but without boundaries (of how you reach it).
Once free to work remotely, employees feel emancipated, are prone to innovation and are generally more productive. Employees are more motivated and smart working leads to better customer satisfaction. Ultimately, there is a better profit for the company.
In detail
The definition of smart working is rather confusing. Every company, even within a specific sector, has its own way of working. There are no strict rules on how smart working is done.
There are basically four factors to consider when setting up a remote work system:
– Time: when you work
– Role: what do you do
– Place: where you work
– Sources: teams and activities
Regardless of what the smart working methods are, the company that wants to offer it, must provide adequate infrastructure to carry out remote activities.
Possible obstacles
All the evidence and data indicate that smart working works very well and offers discrete benefits for both the company and the employee. But one must be aware of the possible problems that this entails:
– Lack of trust and responsibility
– Corporate culture absent
– Resistance to change
– Difficulty in the technological approach by employees
– Lack of responsibility and tolerance of behavioral problems
Once these problems are overcome, there will be a solid foundation on which to grow and develop a company by embracing new advantageous working methods.
Adequate company structure
In order to offer teleworking to their employees, or a smart working solution, companies must have some essential tools. Not being physically present in the office, but having to work as if they were necessary, employees must be able to take advantage of adequate infrastructure to perform their duties.
For tariff some examples:
– Corporate laptop for employees involved in smart working
– Cloud storage service for versatile data sharing
– Teleconferencing tool to facilitate communication
– Infrastructure monitoring system for data operation and control of the operation of the machines involved
– VPN to create and manage dedicated and secure networks

Business tools
Companies today can count on technologies that allow them to support this work structure easily and in an economic way. By implementing virtualization solutions, relocating your human resources becomes quite simple.
The virtualization of resources can take place at different levels and offer adequate solutions for every need. There are three main ways of virtualization.
Infrastructure-as-a-Service (IaaS)
With this a model, virtualized hardware resources are made available. The company can create and manage, according to its needs, a private cloud infrastructure, without worrying about where resources are allocated.
Examples: Amazon Elastic Cloud Compute (EC2), Google Cloud Engine, SOD SuperCloud.
Platform-as-a-Service (PaaS)
In this model, online platforms are offered, thanks to which the user can release the web applications and services that he intends to provide to third parties. You can develop and run your own applications through the tools provided by the provider, which guarantees the correct functioning of the underlying infrastructure.
Examples: Amazon Relational Database Service (RDS), Google Cloud SQL
Software-as-a-Service (SaaS)
This model includes applications and software accessible from any type of device, through the simple use of a client interface. In this way, the user does not have to worry about managing resources and not even the infrastructure, as they are controlled by the provider that provides them.
Examples: G Suite, SOD Cloud Web Conference, SOD ownCloud, etc.
Concluding
Smart working is increasingly popular and we can expect it to be the standard in the not too distant future. In order to support it, the company must have adequate services and infrastructures that support the workload.
The advantage is also guaranteed by the fact that the virtualization of resources is offered as a scalable service, capable of growing and adapting to the size of the company.
Useful links:
Please follow and like us: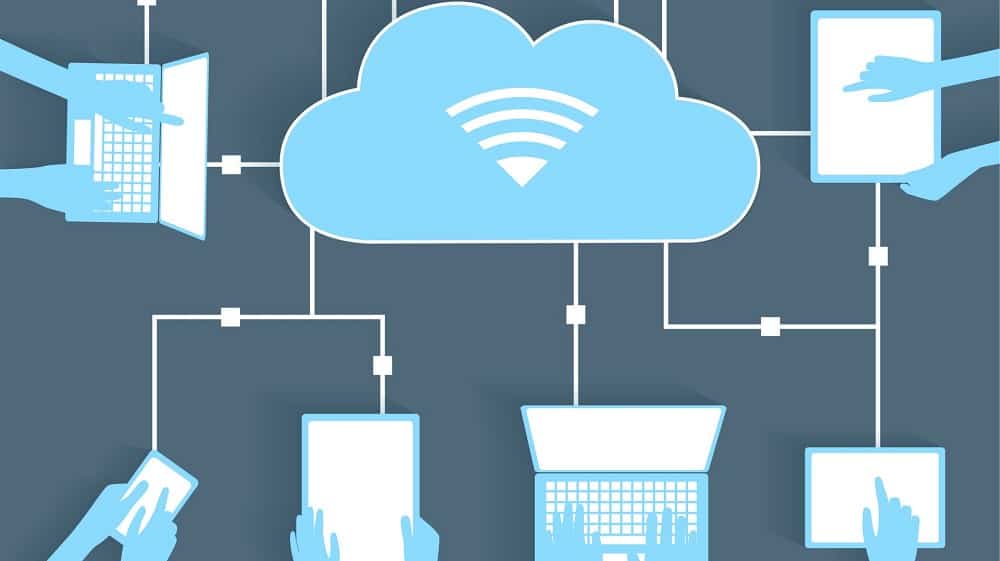 Cloud storage is a method of storing data that is placed in a place accessible through the network. This place is referred to by the term Cloud.
Once the data is transferred to the remote location, it becomes the responsibility of the Cloud Storage Service Provider. The main role of the provider is to ensure a functioning infrastructure and guarantee the owner access to data safely and at all times.
The need for external storage
Cloud storage is an inexpensive and scalable alternative to storing files on hard drives.
Normally, when users reach the storage limit of their hard drives, they have to transfer the files to an external drive. Although this is a more than acceptable solution for a private individual, when we talk about companies things get complicated.
Once the corporate storage limit is reached, a remote storage solution, or cloud storage, comes in handy.
Cloud storage services provide several business benefits. First of all, the elasticity of the storage limits that can be changed as needed. A further advantage lies in the delegation of maintenance. A company that requires an archiving service will not have to worry about installing and maintaining a local network or expanding it in anticipation of large quantities of documents to be stored.
But what is cloud actually? Let's see how it works.
How the Cloud works
As mentioned, archiving service providers offer to store their customers' data. Many are now using this type of technology, although few are still able to answer the simple question "what is the cloud?". This is because the concept is often abstracted, for convenience, but once sent remotely, somewhere they have to be.
Most services store data on virtual machines hosted by physical servers. This explains in practice what the cloud is: a physical place where remote user data is stored. Each time the demand increases, new virtual machines are added to the existing ones.
When the customer of the service accesses his data, he does so through a browser or an app that connects to the provider's servers. The server redirects the user to the correct location of the files.
As part of the service, providers typically store copies of data on different machines for redundancy. To avoid, in this way, the loss of data in the unfortunate event that a server is removed or its service interrupted.
Advantages of cloud storage
What is the cloud we saw it a little while ago, it's time to understand what the real advantages are and what they include:
– Rapid implementation of the service: The service is activated in no time and requires no hardware intervention.
– Remote management: The responsibility for maintenance and security lies on the provider's shoulders. All activities related to data storage can be ignored by company staff.
– Pay for what you use: The costs of the service are updated based on actual use. The savings are immediate and allow you to treat the cost as operational and not as capital to be invested.
– Scalability: There are no size constraints on the stored data. In a local network, on the other hand, expanding the space has a considerable cost and requires operations on the entire infrastructure.
– Security against data loss: Storing data on external servers eliminates possible economic damage if local data is no longer reachable.
What to pay attention to
There are also a few things to look out for when choosing a provider:
– Security: Security issues are the most common. Providers try to protect their infrastructure with updated technologies and practices, but they do not always succeed. It is essential to trust a provider who cares about the security of their servers, especially when dealing with sensitive data.
– Data administration: Being able to view, access and move data at will is a common concern with cloud resources. Delegating management to third parties offers its advantages, but may also limit control over data.
– Communication latency: Accessing data depends on the network bandwidth available. It can happen, especially when using public networks, that traffic is limited. Within the company, this problem can be avoided by increasing the bandwidth capacity of the connection.
ownCloud
In choosing the cloud storage service for your needs, many factors must be taken into consideration. Between these:
– Rates available
– Space available for each tariff
– Simplicity of implementation
– Ease of management
– Security and privacy
– Continuity of the service
– Functionality
Compared to other providers, ownCloud offers a wide range of very useful features.
Sharing between colleagues and people outside the company is simple and also allows you to set permissions for the individual user.
Security is guaranteed by an end-to-end encryption system and authentication with the OAuth2 protocol, but not only. A system of classification of documents is available which allows control over the distribution of the same.
All processes are tracked and it is possible to trace who accessed and what did the data.
ownCloud is a secure, complete and flexible system for professionals that also allows excellent collaboration between colleagues.
Useful links:
ownCloud – simple and secure data storage
ownCloud free emergency Corona Virus (COVID19)
Please follow and like us: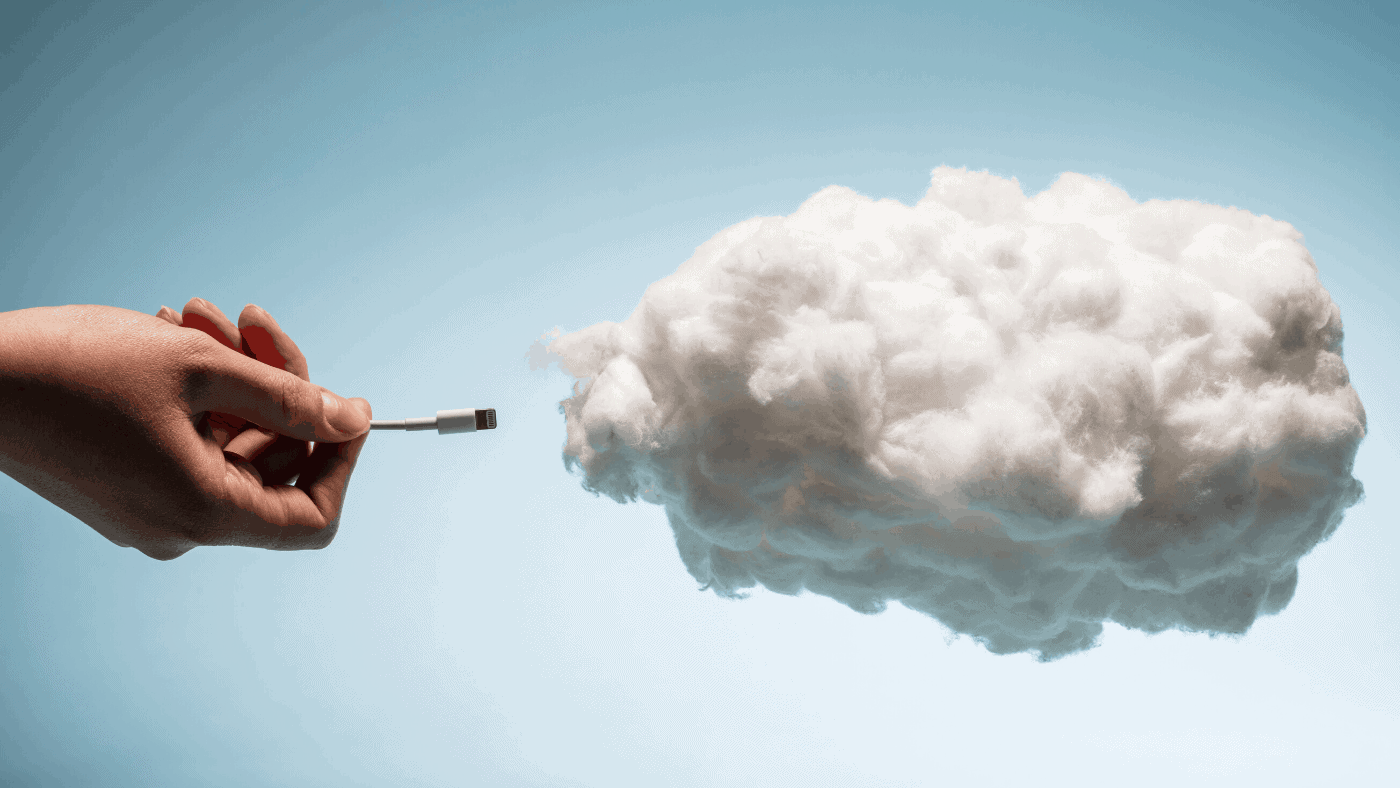 Through the ownCloud cloud storage service you can collaborate with your colleagues on securely stored content, both locally and remotely. The platform is the # 1 open source collaboration solution and boasts over 50 million users.
What is a cloud storage?
A cloud storage service, such as ownCloud, allows you to store your files on a remote server, so you can have an updated copy of it always available regardless of which device you are using.
The immediate advantage is that you don't have to worry about files in case your device unfortunately gets damaged.
In addition to this, the ownCloud service offers the possibility to share your files with other people. For these it is possible to set different levels of authorization on the data, for example to enable a user to read only the file or even to modify it.
Security and file sharing on the go
With ownCloud, users have a unique interface from which to access, synchronize and share files on any device, anytime, anywhere.
Service compatibility is an important feature that makes ownCloud a very versatile product. Access is available for Android, Apple mobile devices and via the mobile web interface.
The security of the cloud storage system is guaranteed by features such as:
– password protection of files
– expiration of links to shared files
– anonymous sharing of documents
In addition, additional security is offered through two-factor authentication, a dedicated password policy, a firewall file and end-to-end encryption.
In short, company documents are in good hands, encrypted and accessible only to employees.
Easy collaboration with ownCloud
The cloud storage system offered allows colleagues to work together even if located in different locations. OwnCloud allows the simultaneous modification of files, facilitating the sharing of information and internal and external files to the corporate network.
A cloud storage system like ownCloud brings benefits to the productivity of the company while maintaining high security standards.
With features such as secure file sharing, guest users, collaborative editing and infrastructure modernization, ownCloud is able to facilitate digital collaboration and increase overall productivity.
Other features
The cloud storage offered is supported by numerous features made available to its users by ownCloud.
Company brand
You can create a desktop and mobile synchronization interface customized with your own logo, to maintain the brand identity within the company and with external collaborators.
Classification of documents
In the Enterprise version, classification tags can be created and assigned to groups of employees to automate file sharing for the various work teams.
Flexible APIs
OwnCloud is extensible with custom features through the REST API, which allows integration with third-party apps. Through the ownCloud API it is possible to implement some functions of the service also on customized software.
News of the latest versions
Improvements to the service offered have been included since version 10.3. Here are some in detail:
Media Viewer
The Media Viewer extension has been released and has become the default viewing application for images and videos, replacing the Gallery and Video Player extensions. The combination of the two functions in a single app fully meets modern web standards in terms of ease of use and lightness of execution.
Improved OAuth2 session management
Reports of some problems related to ownCloud clients with OAuth2 active meant that session management was improved. The OAuth2 protocol ensures secure and simplified access for clients, as well as a significantly higher level of security when incorporating ownCloud into third-party web applications and services.
Secure and professional file sharing with ownCloud
There are many sensitive documents that a company produces. These are shared between employees and external collaborators, who have the ability to access documents when and where they want, in order to maximize production.
OwnCloud offers a simple to use, safe and compatible system with any device, whether fixed or mobile. But not only that, it guarantees sharing security and records essential data to the IT departments for the control of corporate files.
The solution to the problem of professional sharing is quality cloud storage, ownCloud.
Useful links:
Modern Data Protection: The Difference is in the Cloud
Please follow and like us:
Twitter FEED
Recent activity