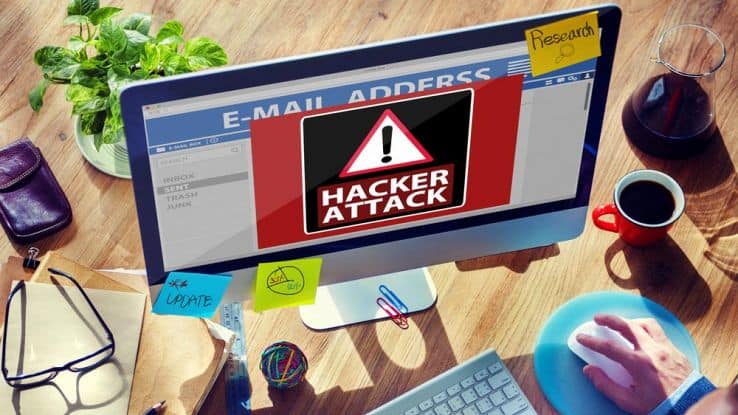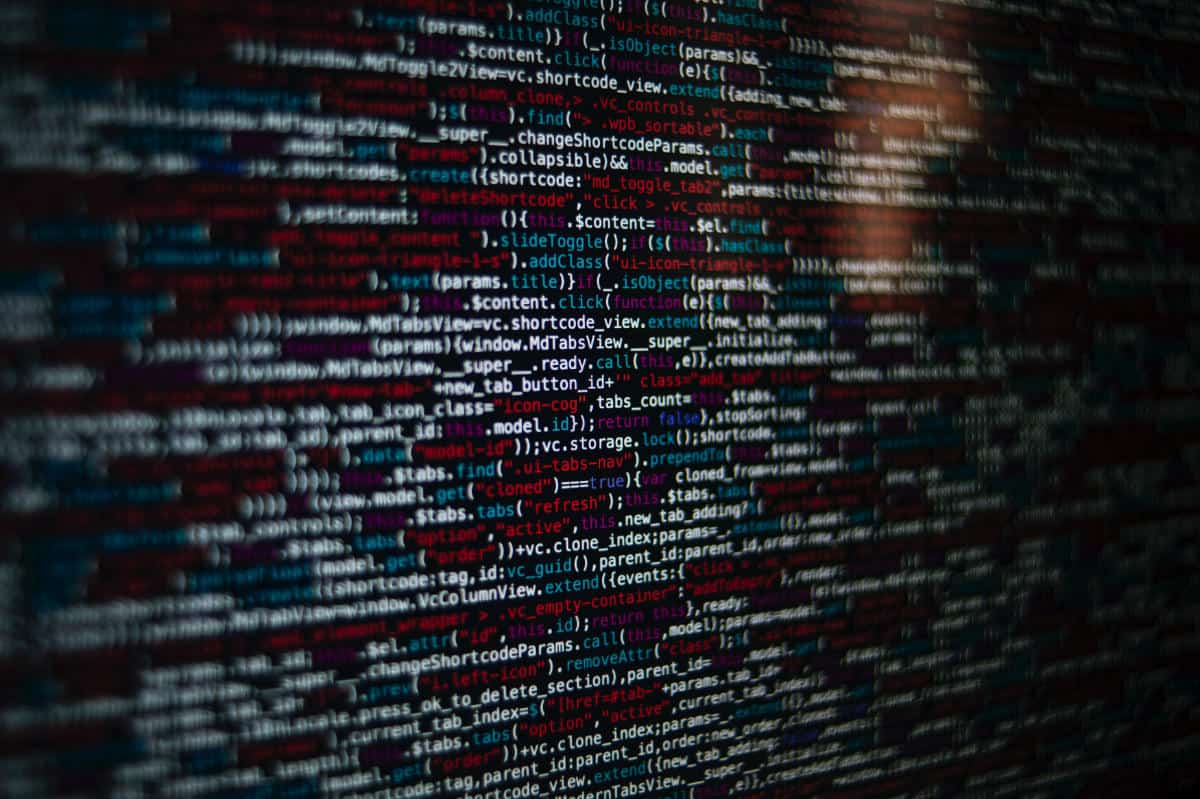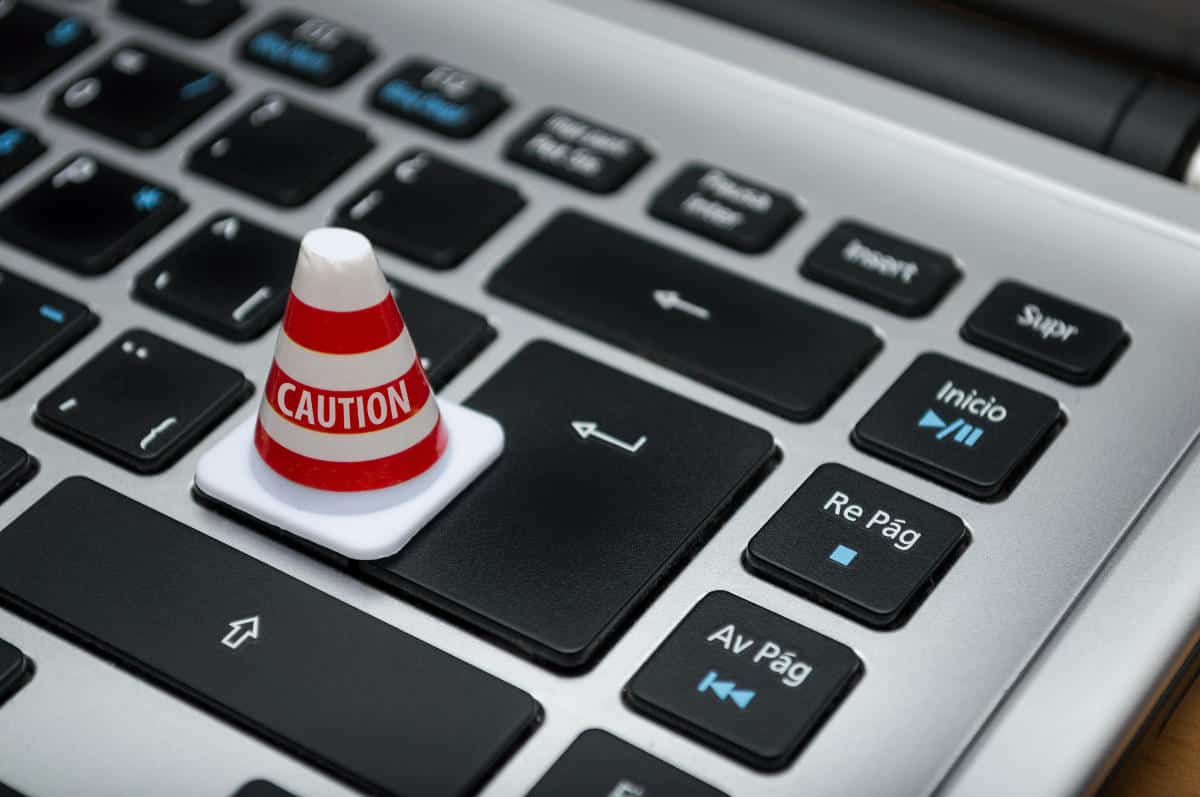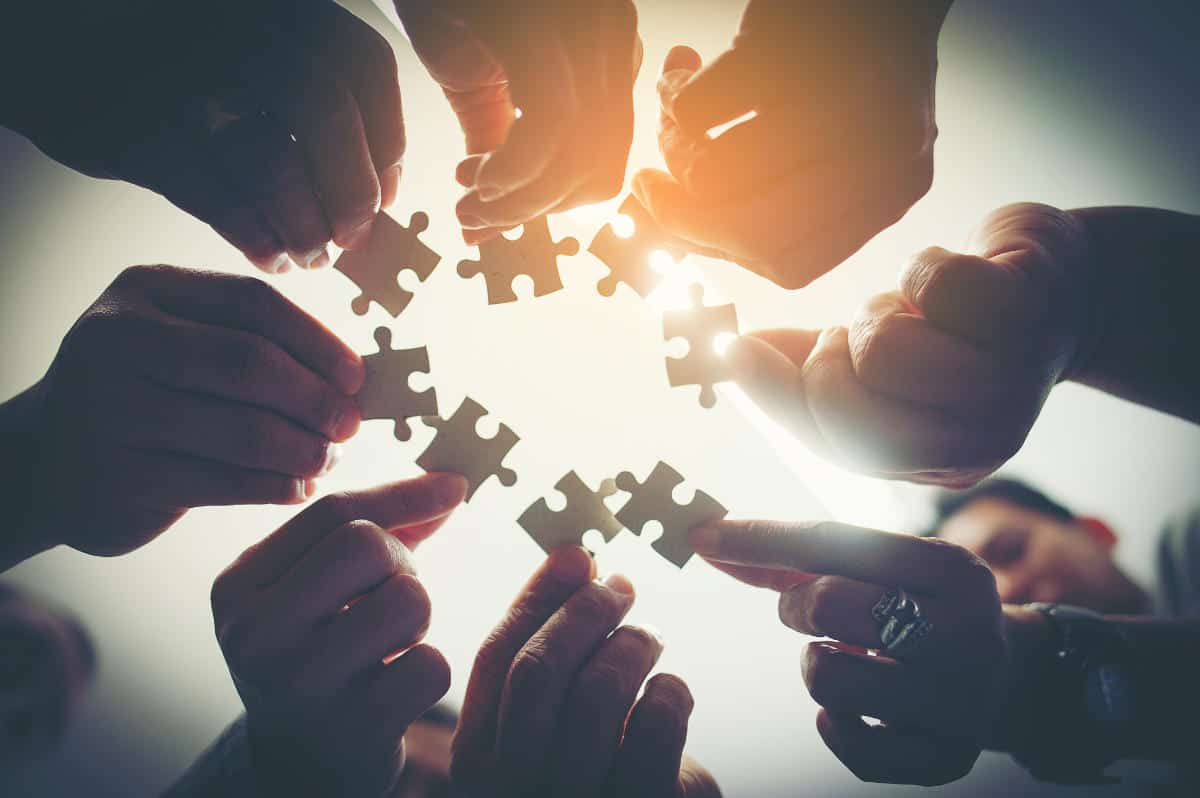 SIEM has existed for quite some time, but it is not yet well understood. Also, the fact that technology has evolved significantly in recent years doesn't help shed some light. Today we see where we are, trying to understand the Next Generation SIEM and the managed systems offered as services that make use of the latest generation SIEM (SOCaaS, for example). Let's see what all this means for companies.
Being a fundamental part of the SOCaaS offered by SOD, it seems appropriate to explain in detail what a Next Generation SIEM is and what its functions are.
A brief history of SIEM
Before examining what a Next Generation SIEM is, it is right to briefly review the history of this technology and its beginning.
The term Security Information and Event Management (SIEM) was coined in 2005 by Mark Nicolett and Amrit T. Williams of Gartner. The word is the merger of Security Event Management (SEM) and Security Information Management (SIM).
Its original definition given by the creators of the term is: a technology that supports the detection of threats and the response to security incidents, through the collection in real time and historical analysis of events from a wide variety of sources of contextual data.
SIEM was born out of the need to address the huge number of alarms issued by intrusion prevention systems (IPS) and intrusion detection systems (IDS) that were overwhelming IT departments. By helping organizations aggregate events and better analyze those within the network, SIEM has helped organizations improve threat detection. It has also led organizations to take a more proactive approach to security. Preventive security technologies are no longer sufficient on their own.
The difficulties of SIEMs in the early years
Eager to improve their cybersecurity situation, many enterprise-wide organizations have rapidly adopted SIEM technology. Over the years, however, inherited problems have emerged from the past:
1. The datasets were inflexible, so some SIEMs were unable to process the required data, which meant their effectiveness was limited
2. They were difficult to maintain and manage, which added complexity and drained staff resources
3. SIEMs produced a high number of false positives, creating even more work for the security teams
4. With the advancement of technology, SIEMs have struggled to keep up with the evolution of threats and therefore the IT risk for companies has grown
The Next Generation SIEM arrives
Many advanced threats are now polymorphic rather than static. That is, they are able to constantly modify their behavior to evade detection. As such, Next Generation SIEM systems must not only process more data, but also become much more capable of recognizing new patterns within them.
Given the difficulties and limitations of inherited SIEM systems, many thought they would disappear over time. But this did not happen, SIEM still remains a key technology used by companies. However, technology has had to evolve.
While SIEM once relied on only a handful of data sources, the "Next Generation" of SIEM systems was developed to process a greater volume and variety of data, as well as correlating it in a timely fashion.
Gartner reported that the SIEM market is continuously growing. One reason for this growth is that Next Gen SIEM systems are now used by midsize organizations, not just large enterprises.
What are the capabilities of Next Gen SIEM?
Next Gen SIEMs, sometimes referred to as analytical SIEMs or SIEM 3.0, have brought new capabilities to organizations and their security teams.
– Allow faster integration into a corporate infrastructure through an open architecture to cover cloud, on-premise and BYOD resources
– Include real-time visualization tools to understand the most important and high-risk activities
– Use scenario and behavior analysis to "photograph" well understood scenarios and highlight significant changes in behavior
– Integrate and use Threat Intelligence information from customized, open source and commercial sources
– Provide a flexible framework that allows for the implementation of a tailored workflow for key organizational use cases
– Measure status against regulatory frameworks (e.g. PCI DSS) for prioritization and risk management
Security Orchestration, Automation and Response
Security Orchestration, Automation and Response (SOAR) is a growing security area that Next Gen SIEM vendors are exploiting to contribute and take advantage of the latest features. In its essence, SOAR has two fundamental aspects:
1. It allows to bring more data to a Next Gen SIEM for analysis
SOAR is helping SIEM technology to become smarter and big data oriented, thus enabling security teams to make faster and better informed decisions. Broader intelligence means more reliable threat identification and fewer false positives.
2. Help automate incident response
Another important way SOAR is influencing the evolution of SIEM Next Gen is to help standardize incident analysis and response procedures. The goal is to partially or completely automate response activities in order to reduce the potential harm and inconvenience that breaches can cause. Such response activities could include blocking compromised user accounts and blocking IP addresses on a firewall.
By automating routine actions, SOAR helps security teams become more efficient and frees them up time to focus on threat hunting and patch management.
User Behavior Analysis (UEBA)
Another important feature of Next Generation SIEMs is the use of User and Entity Behavior Analytics (UEBA). UEBA does not track security events or monitor devices, but instead focuses on monitoring and analyzing the behavior of an organization's users.
UEBA can be extremely useful in helping organizations identify compromised accounts, as well as insider threats. It works using advanced machine learning and behavioral profiling techniques to identify anomalous activity such as account compromise and abuse of privileges. By not using rules-based monitoring, the UEBA is more effective in detecting anomalies over time.
The challenges for a modern SIEM
Despite unquestionable advances in detecting complex cyber threats, SIEM Next Gens can still, if not used and maintained properly, generate a large number of alerts. For organizations without IT resources and dedicated security personnel, researching these alerts to distinguish true network security problems from false positives can be extremely complex and time-consuming.
Even when real threats are identified, knowing how to respond to them can be just as challenging.
Getting the most out of SIEM to help address growing security challenges will also depend on better trained personnel who can use the systems more effectively and validate alarms. For organizations that lack in-house knowledge or skills, it therefore makes sense to work with an external vendor who can cover or augment security capabilities.
A full SOCaaS service, including Next Generation SIEM and UEBA for threat hunting, is the ideal choice. Not only does it save time in terms of validating and checking alarms, but also in economic terms, not having to face installation costs and staff training.
If you are interested in learning more, do not hesitate to contact us, we will answer your questions.
[btnsx id="2931″]
Useful links:
Security: Pentest and verification of vulnerabilities
What is a Network Lateral Movement and how to defend yourself
Is SOCaaS useful for your business?
Computer network security: PT vs. VA
SIEM in computer science: history
SIEM software: what it is and how it works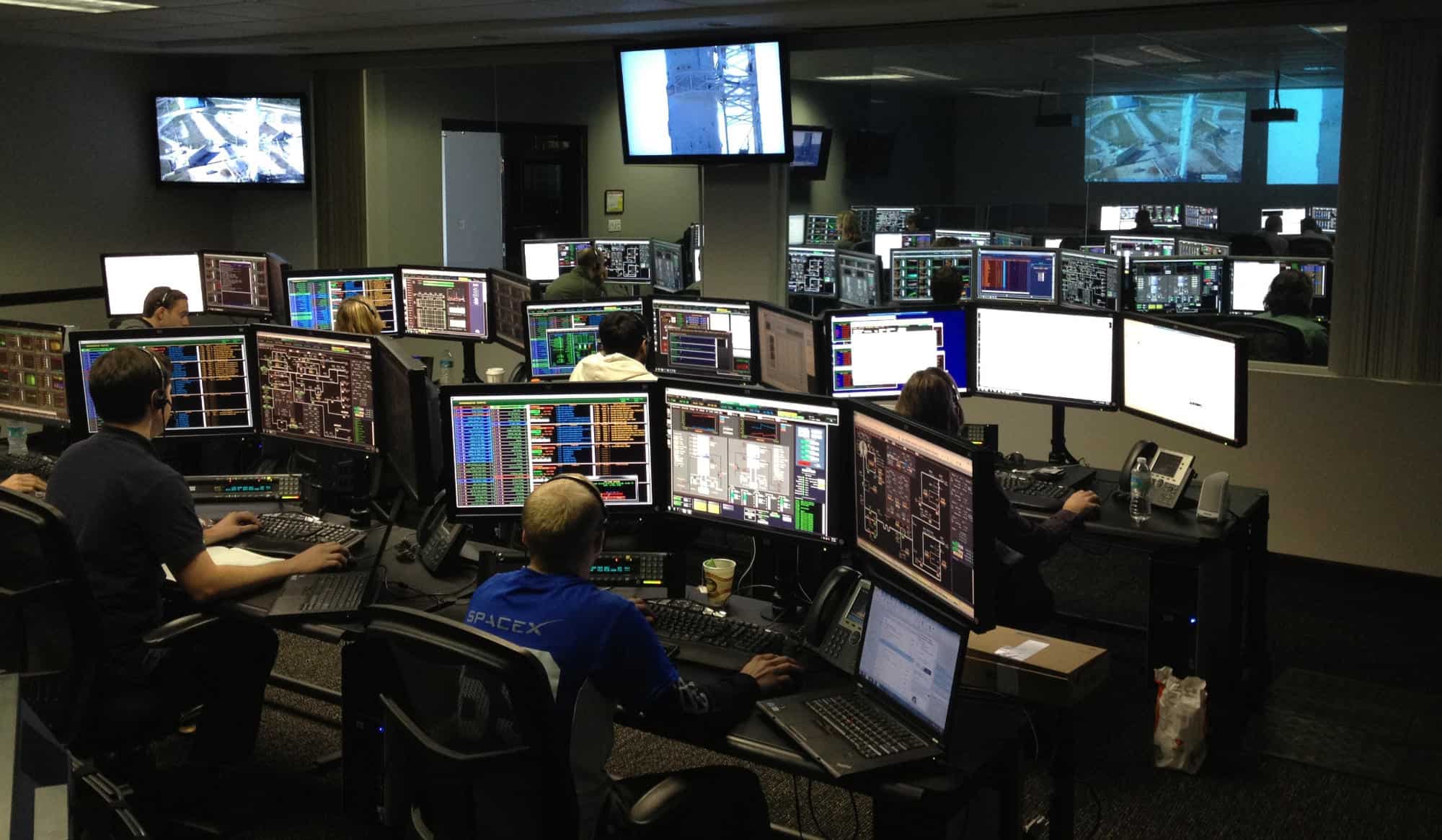 A SIEM solution in IT is one of the essential components of a SOC (Security Operation Center). Its task is to collect information and analyze it in search of anomalies and possible breaches in the system. But the defense process hasn't always been that simple. What we now call SIEM, Security Information and Event Management, is the union of two different types of cyber security tools.
SIM and SEM: the origins
Before the arrival of a complete SIEM solution in computing, security was heavily focused on perimeter security and did not keep the internal network adequately controlled. The first solutions developed in the 90s were basic and basically dealt with security information management (SIM) or security event management (SEM). They were solutions available as tools that had to be deployed on-site in the data center to be protected. This limited scalability, because adding capacity required the purchase of additional equipment.
These early solutions were also built on proprietary databases that forced customers to use technology from a single vendor. If you wanted to move your data to another system, the process was long and complicated. It should also be noted that archiving was more expensive, so only the most valuable data was collected. Furthermore, although the SIM and SEM solutions contained all the data necessary for the defense, the search and alarm were rudimentary. Additionally, they depended on experienced security analysts to research, understand and interpret what they found in the data.
SIEM origins in computer science
As data became more sensitive and technology more powerful, SIEM systems (SIM + SEM) became capable of ingesting, processing and storing a great deal of data. Next-generation SIEM IT solutions are able to use signature-based alerts to identify threats in collected data. However, only those alerts that have identified indicators of compromise (IOC) of a certain threat can be identified in this way.
To be clear, if the type of attack to which a system is subjected has not been cataloged in a series of IOCs, a first generation SIEM is not able to detect it. The main drawback of those systems was the very limited ability to detect unknown cyber threats.
To give a practical example: it was possible to use a rule like this: "give a warning if a user enters 10 consecutive wrong passwords". In theory this could be used to detect brute force password attacks. But what if the attacker only tried 9 passwords in a row? Or what if the alarm was given for a very forgetful user?
Next Gen SIEM (NGS)
A next generation SIEM is built on a large data platform that provides unlimited scalability and is hosted in the cloud. A next gen SIEM includes log management, advanced threat detection based on behavior analysis and automatic incident response, all on a single platform.
This eliminates the problems that old on-premises systems were prone to. Not having to install anything and being able to send the necessary data to the cloud quite simply, the computing power of the local machine is not compromised and the SIEM can manage all the data safely.
How a SIEM proceeds in cyber threat analysis
1. Data Collection: An IT SIEM solution collects data from across the organization using agents installed on various devices, including endpoints, servers, network equipment and other security solutions. Next generation SIEM includes support for cloud applications and infrastructure, business applications, identity data and non-technical data feeds.
2. Data enrichment: Enrichment adds further context to events. SIEM will enrich data with identity, resources, geolocation and threat information.
3. Data storage: The data will then be stored in a database so that it can be searched for during investigations. The next generation SIEM exploits open source architectures and big data architectures, exploiting their scalability.
4. Correlation and Analysis: SIEM solutions use several techniques to draw actionable conclusions from SIEM data. These techniques vary greatly.
5. Report: A SIEM, particularly a next generation SIEM, gives you the ability to quickly search for data, allowing you to dig through alerts and search for threat actors and indicators of compromise. The displayed data can be saved or exported. It is also possible to use out-of-the-box reports or create ad hoc reports as needed.
What a SIEM is used for
Threat hunting and investigation
The ability to perform threat hunting on a SIEM is critical to understanding the true patterns of attacks based on access, activity and data breaches. By developing a detailed and contextual view of attacks, security analysts can more easily develop policies, countermeasures and incident response processes to help mitigate and remove the threat.
Response in case of an accident
An effective response to incidents is essential to intervene more quickly and reduce the residence time of the threat. For this, a SIEM provides an incident response playbook with configurable automated actions. A SIEM is able to integrate with third party solutions for security orchestration (SOAR) or individual case management.
Defense against insider threats
The reason why insider threats are such a big problem is because it's not about entering the perimeter, but about exploiting insider positions. They can be your employees, contractors or business associates. It may be they themselves wanting to exploit their location, or their account may have been hacked.
With all kinds of internal threats, the attacker tries to stay hidden, gathering sensitive data to exploit. This could cause significant damage to the company, its position in the industry and its relationship with consumers or investors. By using a SIEM, you avoid this risk.
Cyber threat detection
Your organization is likely to have at least one sensitive data repository. Cybercriminals thrive on looting this data for financial gain. Many breaches begin with a simple phishing email against an organization's target. Simply clicking on an attachment can leave malicious code behind. A SIEM will allow you to monitor advanced cyberthreat patterns such as phishing, beaconing and lateral movement.
Compliance standards
For many industries, adherence to compliance standards is critical. A SIEM can help by providing reports focused on data compliance requests. Integrated packages covering all major mandates, including PCI DSS, SOX, and ISO 27001, are a standard feature of SIEMs as well.
Next Generation SIEM
A next generation SIEM is not just a cloud hosted system. It also makes use of the implementation of AI and Machine Learning to increase the defense of the IT system.
We will see it in a future article, but it is right to specify that the SOCaaS offered by SOD makes use of the latest generation technology offered by Next Gen. SIEM systems. Contact us to find out more about it and talk to experts who can dispel all your doubts.
[btnsx id="2931″]
Useful links:
Security: Pentest and verification of vulnerabilities
What is a Network Lateral Movement and how to defend yourself
Is SOCaaS useful for your business?
Computer network security: PT vs. VA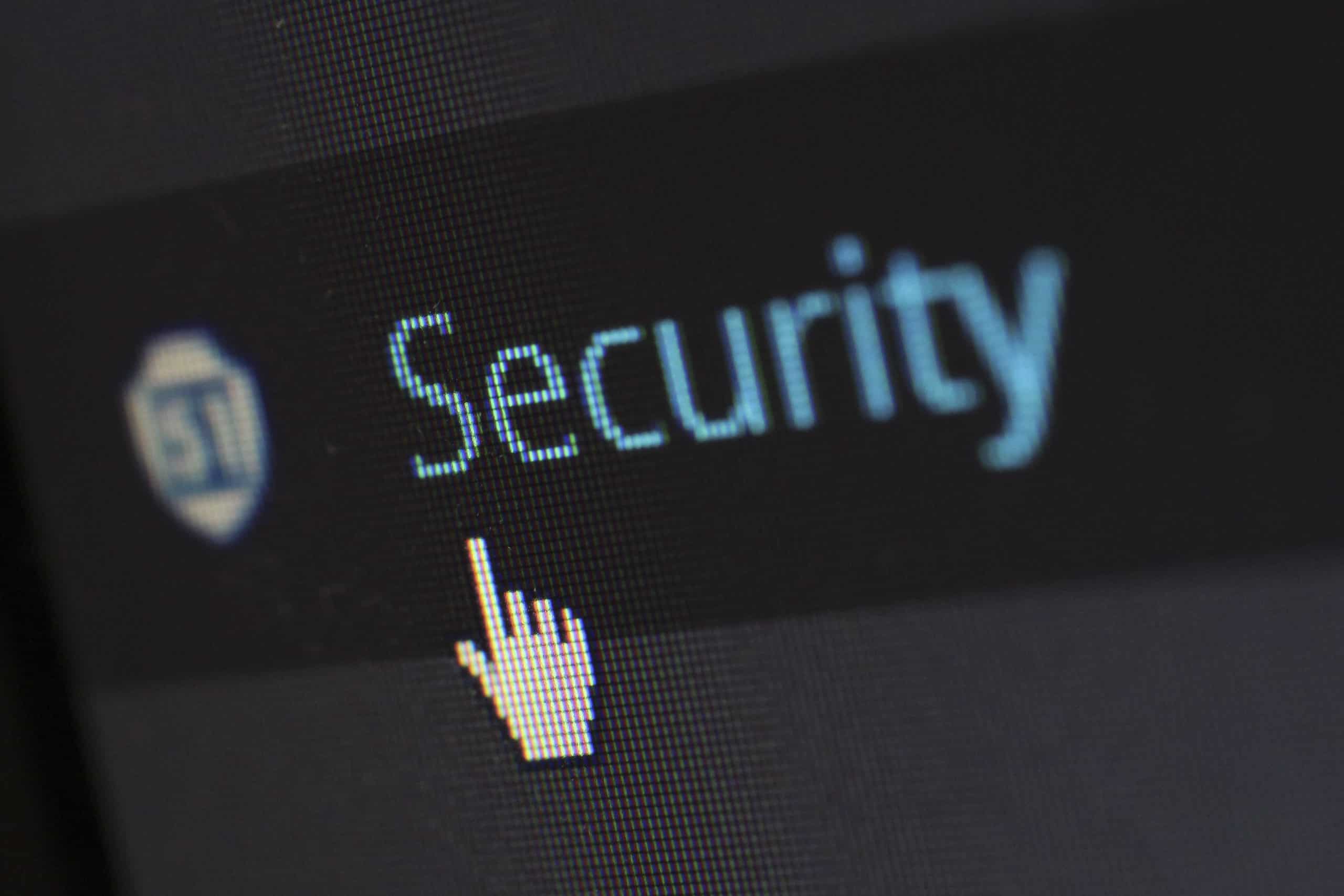 During a cyber attack, hackers have only one goal in mind. This goal could be accessing a developer's machine and stealing a project's source code, analyzing emails from a particular executive, or extracting customer data from a server. All they have to do is log into the machine or system that contains the data they want, right? Not exactly. Actually, it's a little more complicated than that. To achieve their goal, hackers are likely to break into a low-level web server, email account, or employee device, to name a few. From that node, they will move sideways (hence the name network lateral movement) to achieve their goal.
In fact, when attackers compromise a resource on a network, that device is almost never their final destination. In addition, the initial compromise rarely causes serious damage and may go unnoticed. Only if the security teams are able to detect a lateral movement before the attackers reach their intended goal, it is possible to prevent the data breach.
In this article, we will look at some of the more common types of network lateral movement and identify ways in which we can detect the attack and defend ourselves.
Understanding the network lateral movement
Lateral movement occurs when an attacker takes possession of a resource within a network and then extends its reach from that device to others within the same network. Let's see it with an outline to help us understand better.
The perimeter of the infrastructure to be penetrated is represented with a horizontal line. The upper half represents what is outside the net, while what is below the line represents what is inside. In order for an attacker to enter the network, it must move vertically, ie from the outside to the inside (also called North-South traffic). But once a foothold has been established, it is possible to move sideways or horizontally, ie within the same network (called East-West traffic) to reach the final goal of the attack.
Approaches to the Lateral Movement
Overall, there are two common methods by which a hacker applies the lateral movement.
First approach: The attacker performs an internal scan to find out what other machines are on the network. In particular, it scans open ports that are listening and machines that suffer from vulnerabilities. At that point, the attacker can abuse these weaknesses to move sideways to another resource.
The second approach to the lateral movement exploits stolen credentials, and is the more common of the two. In this type of attack, the hacker could use an email phishing technique to infect a machine that interfaces with a particular server. Then he can use his login to recover passwords via a keylogger or other similar tools. At this point, he can use whatever credentials he was able to obtain to impersonate the user who was the victim of the phishing and log in to another machine. Once you have established access to that computer, you can repeat the tactic looking for additional credentials and / or privileges to exploit. In this way, the attacker can make their way and create remote connections to the target device.
In both cases it is difficult to identify the attack, because it does not occur through software or application malfunctions.
How to defend yourself
A lateral movement often manifests itself through anomalous network activity. For example, it is suspicious that a machine, which normally communicates with a few others, starts scanning the entire network. The same is true if that machine tries to connect to open ports, to interact with services and credentials with which it normally has no contact, or to use a username that has never been used before.
The list of alarm bells goes on and on. The key thing to understand is that a lateral movement involves machines doing something out of their routine, without proper authorization from IT.
This is what gives organizations the ability to detect this type of attack. Implementing log file monitoring is a first step in defense. Ideally, the data should be constantly analyzed for anomalies and possible breaches.
Defense issues
These defenses are not infallible. Security teams that simply rely on log files limit the scope of their defensive position, for example, due to log files collected only from particular applications. You might decide to monitor a certain service for credential theft, but attackers might not use that particular service to perform a lateral movement. This means that any malicious actions that do not use the monitored services will not be detected promptly.
In addition to this, hackers know the types of protocols that security personnel tend to monitor, making their task even more complex. Attackers can use this knowledge to model their attack campaigns in order to have a better chance of going unnoticed. It is one of the reasons why the MITER ATT & CK database was created to collect known techniques and raise the defenses.
The advantage of a SOCaaS
It is not enough for organizations to seek lateral movement using log files or an EDR tool. It is necessary to turn attention to the network as a whole. In this way it is possible to see all network traffic, establish a baseline of normal network activity for each user and device, and then monitor any unusual actions that could be indicative of attacks. It is known as anomaly detection, and is more comprehensive and often easier than examining each log file for out-of-the-ordinary events.
The problem with anomaly detection is that many of these irregularities are benign, and a lot of time is spent analyzing them. What is needed to separate harmful lateral movement from benign network anomalies is an understanding of the aspect of harmful behavior.
This is where a complete system that uses both behavioral analysis tools and professional security technicians comes into play.
The SOCaaS offered by SOD includes a Security Data Lake (SDL) for data collection and various tools for data analysis. One of these is the UEBA, particularly suitable for the detection of social threats, as it analyzes user behavior through AI using their actions as a source of data.
With these and other tools that make up the SOC, you can actively reduce the risk of attacks on your corporate data. If you are interested in learning more about SOD SOCaaS, I invite you to visit the dedicated page or contact us directly.
[btnsx id="2931″]
Useful links:
Is SOCaaS useful for your business
Computer Network Security: PT vs. VA
Cyber Security: Pentest and verification of vulnerabilities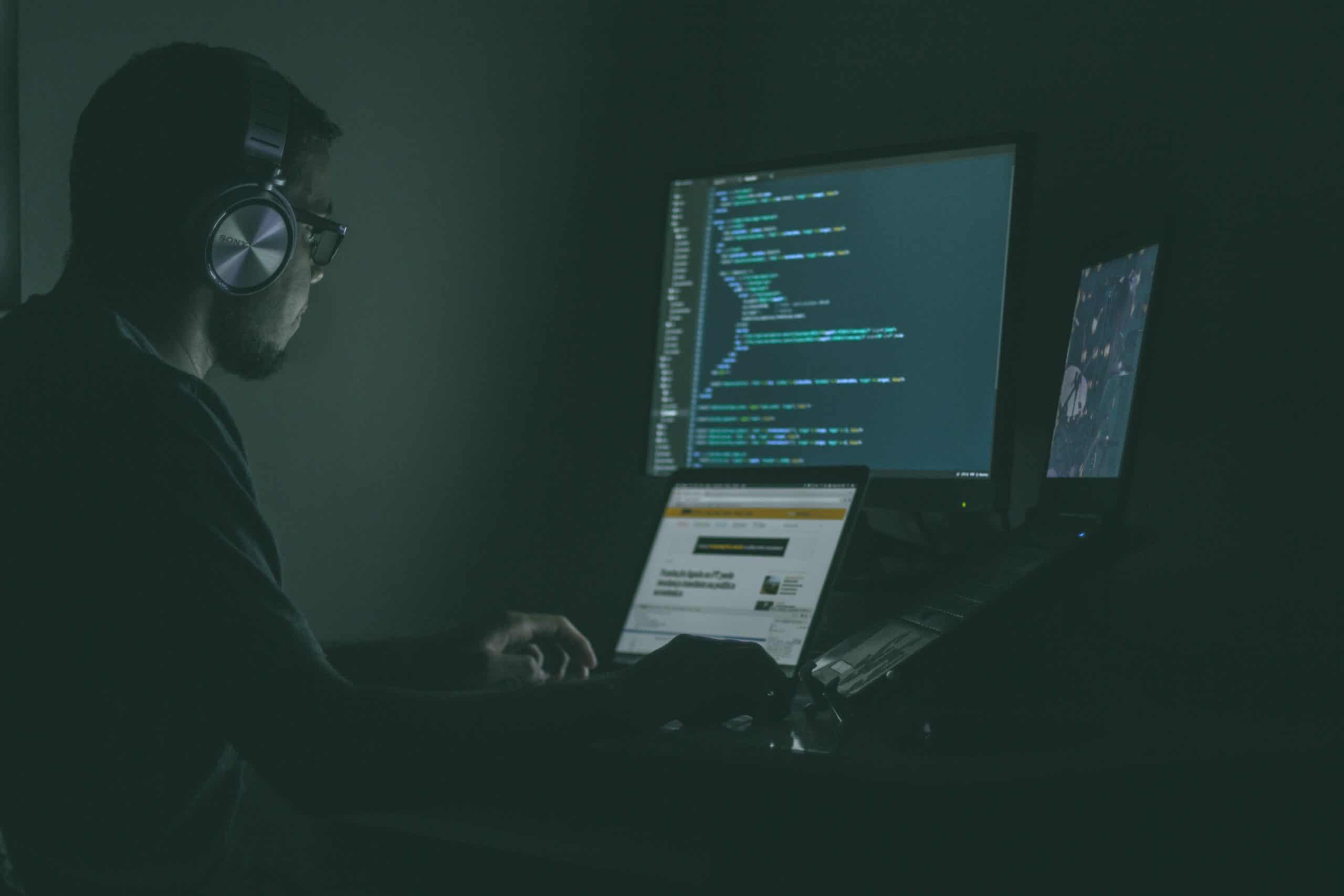 Mitre Att&ck is a global knowledge base of adversary tactics and techniques based on real observations of cyber attacks. These are displayed in arrays organized by attack tactics, from initial system access and data theft to machine control. There are arrays for common desktop platforms (Linux, macOS and Windows) and for mobile ones.
What is MITRE ATT&CK ™ and what does it mean?
ATT&CK stands for "adversarial tactics, techniques, and common knowledge" and that is: tactics, adversary techniques and common knowledge. Let's try to go deeper.
Tactics and techniques are a modern way of thinking about cyber attacks. Rather than looking at the results of an attack – an indicator of compromise (IoC) – security analysts should look at the tactics and techniques that indicate an attack is in progress. Tactics represent the goal you want to achieve, while techniques represent how an opponent plans to achieve it.
Common knowledge is the documented use of tactics and techniques used by opponents. Essentially, common knowledge is the documentation of the procedures used by the attacker. Those familiar with cybersecurity may be familiar with the term "tactics, techniques and procedures" or TTP. This same concept has been used by ATT&CK ™, replacing the term procedure with common knowledge.
Who is MITRE and what is the goal of ATT&CK ™?
MITRE is a US government funded research organization based in Bedford, MA, and McLean, VA. The company was spun off from MIT in 1958 and was involved in a number of top secret commercial projects for various agencies. These included the development of the FAA's air traffic control system and the AWACS radar system. MITRE has a substantial cybersecurity practice funded by the National Institute of Standards and Technology (NIST).
A curiosity: the word Mitre means nothing. Apparently one of the first members, James McCormack, wanted a name that meant nothing but was evocative. Some mistakenly think it means Massachusetts Institute of Technology Research and Engineering.
ATT&CK's goal is to create a comprehensive list of known opponent tactics and techniques used during a cyber attack. Open to governmental, educational and commercial organizations, it should be able to gather a wide, and hopefully comprehensive, range of attack phases and sequences. MITRE ATT&CK aims to create a standard taxonomy to make communications between organizations more specific.
How is the ATT&CK ™ matrix used?
The matrix visually organizes all known tactics and techniques in an easy to understand format. Attack tactics are shown above, and individual techniques are listed below in each column. An attack sequence would involve at least one technique per tactic, and a complete attack sequence would be constructed by moving from left (Initial Access) to right (Command and Control). It is possible to use more techniques for a single tactic. For example, an attacker might try both a Spearphishing Attachment and a Spearphishing Link as initial login tactics.
Here is an example of a matrix:
In this matrix there are all the phases of an attack sequence. It is organized so that the tactics are ordered from right to left according to the attack sequence. Under each tactic the corresponding techniques, some of which contain sub-techniques. The two techniques mentioned above are actually sub-techniques of phishing which are part of the first step in the sequence (first column on the left).
Example
It is not necessary for an attacker to use all eleven tactics at the top of the matrix. Rather, the attacker will use the minimum number of tactics to achieve his goal, as it is more efficient and provides less chance of discovery. In this attack (illustrated in the diagram below), the adversary performs initial access to the CEO's administrative assistant credentials using a Spearphishing link delivered in an email. Once in possession of the administrator's credentials, the attacker searches for a Remote System Discovery of the Discovery phase.
Let's say they're looking for sensitive data in a Dropbox folder that the admin also has access to, so there's no need to increase privileges. The collection, which is the last stage, is done by downloading the files from Dropbox to the attacker's machine.
Note that if you are using behavior analysis, a security analyst could detect the attack in progress by identifying abnormal user behavior.
And that's exactly what a SOC should do, here, roughly, how the attack could be mitigated: suppose the administrator clicked a link that no one in the company has ever clicked before, then the administrator logged in a particular Dropbox folder at an unusual time. During the final phase of the attack, the attacker's computer entered the Dropbox folder for the first time. With behavioral analysis, these activities would be flagged as suspicious user behavior.
To consult ATT&CK
To consult this resource just visit his site and you will find yourself in front of the matrix of which I published a screenshot a little while ago. Suppose we want to consult the Spearphishing Link technique. By clicking on it, the corresponding page will open containing in-depth information about it, such as a description of the technique, what sub-techniques exist, examples of procedures that include it and suggestions for risk mitigation.
Basically all the information necessary to know and defend oneself appropriately from each technique is available.
Conclusions
The advantages of a resource like MITRE ATT&CK are truly remarkable. Cyber security teams have a valuable ally at their disposal, to which they can add dedicated tools for its consultation.
While it is almost certain that attackers are adapting as defenders deploy new skills, it is also true that ATT&CK provides a way to describe the new techniques they develop.
[btnsx id="2931″]
Useful links:
Security: Pentest and verification of vulnerabilities
What is a Network Lateral Movement and how to defend yourself
Is SOCaaS useful for your business?
Computer network security: PT vs. VA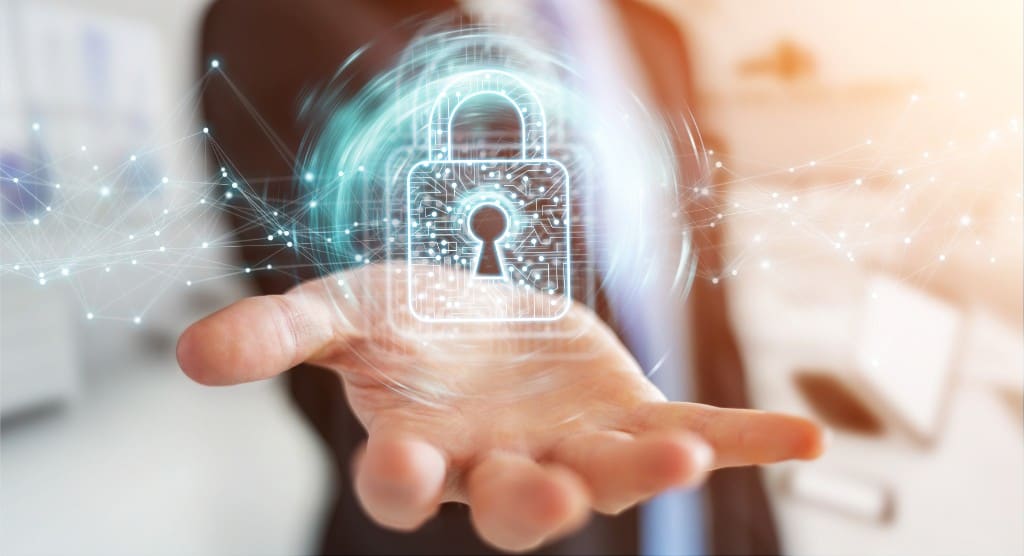 In today's article, we'll explain what a Security Operations Center (SOC) is and help determine if a SOC-as-a-Service (SOCaaS) solution is right for your business. Just because you have to manage cybersecurity doesn't mean your business has to deal with cybersecurity. In fact, your core business could be pretty much anything else.
Proper management of IT security, however, is essential to allow your company to grow and to obtain the certifications for data processing required by law. Having the right cybersecurity skills available at the right time is critical to your success, but you have no idea when that time will be.
Choosing the right technology, people and processes to build a modern security operations section is one of the biggest challenges for IT security managers.
What is a SOCaaS and what it can do for you
Before understanding what the management challenges are, it is good to understand what a SOC is. It performs the following functions:
Plan, configure and maintain your security infrastructure.
With a SOC it is possible to configure the technology stack (endpoint, SaaS applications, cloud infrastructure, network, etc.) to identify the relevant activity and eliminate unnecessary data. Monitor data sources to ensure the ecosystem is always connected.
Detect and respond
In addition, it is possible to monitor the incoming alarm activity. Investigate alarms to determine if it is a true security issue or a false alarm. If something is a real security threat, you can evaluate the magnitude of the situation and take response actions.
Threat hunting
The activity of a certain event can be examined to determine if there are any signs of impairment that may have eluded the automated controls. The most common scenario is to review the history of an IP address or file that has been determined to be malicious.
Storage of log files
Another possibility is to securely collect and archive log files, for up to seven years, for compliance with regulations. The team will need to provide this critical data for forensic analysis in the event of a security situation.
Measure performance indicators
Obviously it is possible to monitor the KPIs (performance indicators). In detail it is possible to measure and report the KPIs to demonstrate to the executive team how the SOC is working.
The challenges of implementing your own SOC
Finding, training and retaining cybersecurity professionals is expensive
The skills needed to manage IT security tasks are in high demand. Unfortunately, the shortage is bound to get worse before it gets better. According to the International Certification Organization (ISC), the number of vacant positions worldwide was over 4 million professionals in 2019, up from nearly three million the previous year.
Training personnel with a broad IT background in cybersecurity skills is an option, but retaining these people is expensive. Their replacement, when eventually taken elsewhere, starts a cycle that usually ends up being more expensive than expected, especially compared to SOCaaS.
Also, people who work well in this industry usually want to explore new topics and take on new challenges. You will need to find other related projects or roles to rotate SOC staff to keep them engaged. This also helps build their skills, so they are ready to respond and act promptly when needed.
Cyber security is a team sport
It is important to have a diverse set of skills and a team that works well as a team. Security threats evolve rapidly, proper investigation and responses require people who understand endpoints, networks, cloud applications, and more. Often you end up being a SOC manager, a sysadmin and a threat hunter, depending on the day and what happens in your environment.
This means that you will need a team that is constantly learning, so that you have the right skills when you need them. People who do well in this industry thrive in a team environment where they can learn and challenge each other. For this, you need a workflow that regularly brings together several SOC analysts.
Think of it this way: you wouldn't put a football team on the pitch that didn't train together. Your SOC team collides with an opponent who plays as a team every day. To be successful, you need professionals who have a lot of playing experience to build their skills both in the single position and as a team.
A team of SOC analysts who do not do regular training will not be ready when hit by a well-trained opponent. It is difficult to get this experience in a small organization.
A SOCaaS is the immediate answer to this need. The team that will take care of your IT security is trained and stimulated every day by ever new challenges, having to deal with different infrastructures every day.
24/7 coverage is a necessity
Letting an opponent be free to bait for hours, days or weeks makes it infinitely more difficult to contain and remove threats. The adversary knows they have limited time to do as much damage as possible, as in the case of ransomware, or to overshadow ports, as in the case of data extrusion.
You will have the best chance of recovery if you can investigate and respond within minutes. A solution that provides 24 × 7 coverage is therefore essential.
In computer security there are no "working hours" for one particular reason: an attack could come from anywhere on the globe, consequently you cannot rely on conventional hours. This is the result of the spread of the network as an instrument of worldwide connection, we can only deal with it adequately. A SOCaaS relieves the company using it from keeping a division open 24/7.
Managing suppliers and integrating tools is quite expensive
Cyber security is complex and technology evolves rapidly. There will be more and more technologies that need to work together, which requires maintaining the skills to implement, update and configure each component and train your staff on new versions and features. If you have your own SOC, you also need to manage these supplier relationships, licensing, and training.
The bottom line is that building the skills you need requires a lot of low-level tasks and extensive daily work. For organizations that can support it, the effort makes sense. For most organizations, the task is best left to a partner who can provide this service, allowing you to get all the benefits of a high-end SOC without the expense and distraction of building it yourself.
Conclusions
If budget is not an issue and you have enough staff to focus on building and maintaining a 24 × 7 SOC, then it may make sense to go this route. If you are constrained on one of these two fronts, then SOCaaS will be the best approach.
In summary, SOCaaS allows you to:
1. Spend time managing security, not technology and vendors
2. Have a predictable expense. No surprise budget requests
3. Obtain security information from other organizations
4. Manage alarms more efficiently and with more predictable results
5. Be agile and keep up with the IT needs of your evolving organization
6. Stay abreast of today's security tool innovations.
If your company wants to know more about Secure Online Desktop SOCaaS solutions, contact us for a non-binding consultation. We will show you all the advantages and clear up any doubts regarding this solution.
[btnsx id="2931″]
Useful links:
Computer network security: PT vs. VA
Twitter FEED
Recent activity