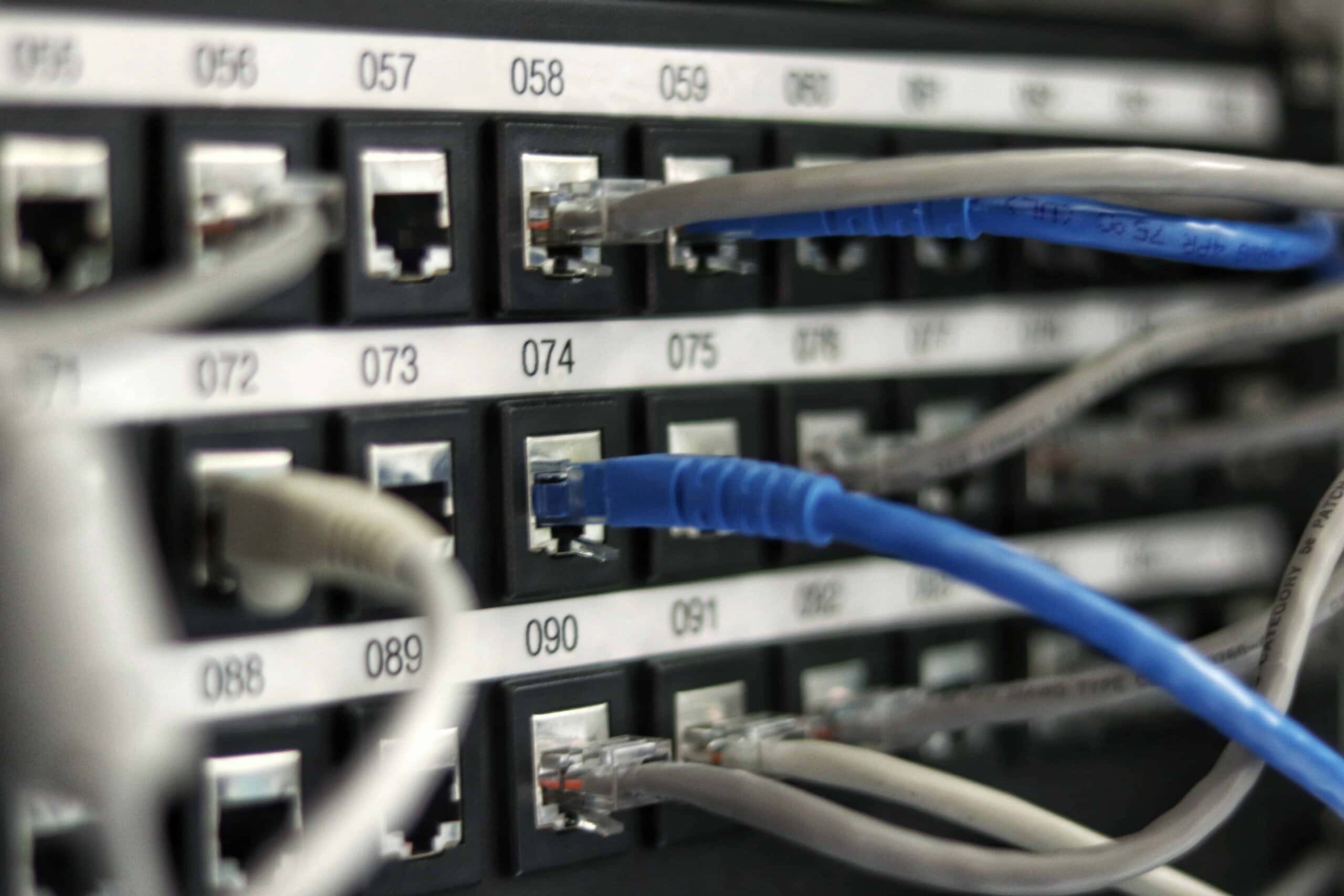 VPS (Virtual Private Server) hosting is an opportunity made available by the Cloud Server service. The service consists in sharing (guaranteeing segregation and privacy) the resources of a physical machine with the users of the virtual machines (VM) that are at their complete disposal. Exactly as if they were physical computers.
The VPS hosting service is perfect for personal, small and medium-sized websites or e-commerce platforms. To ensure that you make the right decision for managing virtual machines remotely, it is good to understand what VPS hosting services are currently offering in general.
What does a VPS provide?
VPS is short for Virtual Private Server and is sometimes referred to as Virtual Dedicated Server (VDS), but the substance doesn't change much. As a user of a VPS hosting service, you are given access to a virtual server. Most likely the virtual servers operate on a physical machine, the use is offered by the cloud server service. The price that users are asked to use is to have access to these machines.
As an end user, the experience is to use a dedicated machine for server use. The VPS hosting services allow you to install your preferred operating system and on the basis of that, any software you intend to use. This feature makes it extremely versatile and flexible service.
VPS hosting services – What software can be run using a VPS?
A VPS is a virtual machine, therefore it is possible to install any software capable of being run on the operating system, also installed by the user.
For example, a VPS can support one of the following situations with the respective applications:
– E-commerce
– Blog server
– Company website and internal portals
– Data exchange systems (SFTP)
– Email server (SMTPS, POPS, IMAPS)
– Centralized data storage and database software
– Over IP telephony systems (telephone exchanges)
VPS Hosting Services – The Benefits of VPS Web Hosting
There are pros and cons for VPS hosting services. While many users will not notice any performance decline in the long run, some larger websites may experience performance degradation due to the activity of other customers on the same server. However, for many businesses, a VPS cloud server service offers many benefits at a reasonable cost.
Flexible allocation of resources
VPS hosting offers dedicated resources as needed. In particular: the amount of RAM, CPU and specific disk space are assigned to the VPS according to needs. When traffic on the virtual server grows and requires more resources, you can choose to borrow additional resources.
The flexibility allowed by VPS hosting is one of the most obvious advantages. To manage this functionality, the service makes use of a type of application called hypervisor. For example, if a hosted site needs more resources to host a large number of visitors and another website on another virtual machine does not use all of its resources, the first site can borrow extra power.
Root access to customize and configure the VPS
These VPS also offer super user access to configure and make changes to your hosting environment. Admin (root, Administrator) access is not guaranteed with other agreements, such as a shared hosting plan. If there is a programmer dedicated to the management of the VPS, access as superuser is essential to facilitate the work.
A common alternative to VPS hosting for website owners is dedicated hosting. With this solution you share the server with other users. Dedicated hosting is quite popular because it offers access to the server root folder and advanced configuration. But in addition to this, VPS hosting allows you to enjoy the benefits of customizing the entire used machine.
scalability
As previously stated, VPS hosting is a middle ground between a shared server with no dedicated resources and a fully dedicated server with optimal performance. Most websites work perfectly with a VPS hosting service and require only slight increases in performance as the site and traffic increase.
The Cloud Server service offers scalability so that the available resources grow with increasing effective demand.
Vps hosting – An affordable option
VPS hosting is very convenient for website owners (and for all those who need a server) compared to buying a dedicated server. A VPS can reliably host a page or web application, as well as manage traffic peaks and grow to meet growing needs over time.
Instead of engaging in the management of a dedicated server machine, investing at least twice as much as VPS hosting, it is good to carefully evaluate the cloud server offers.
VPS hosting offers you a way to get started without a non-prohibitive startup cost.
The worst thing that could happen, if in the future the need becomes that of a dedicated server, it is that it will be necessary to migrate towards that resource. However, the initial savings with a VPS server are undeniable.
Useful links:
SuperCloud – Virtual Datacenter – VDC
Please follow and like us:

[email protected] is a distributed computing project for simulating protein dynamics – the process of protein folding and the movements of proteins implicated in a variety of cancers and diseases, including Alzheimer's, Ebola and COVID-19.
By enabling people across the world to run these simulations on their personal computers, the [email protected] project aims to help scientists better understand these processes and identify new opportunities for treatments.
Of course, you can run [email protected] as a virtual machine in an Secure Online Desktop cloud too. The [email protected] client is available in the Secure Online Desktop template library, so every Cloud Server users can use it to build their Virtual Machine. Here's a quick guide to setting it up.
1. Build a virtual server using the [email protected] template
To get started, deploy a Virtual Server using this template. Modify CPU/RAM to your liking and build the VS.
Once the VS is up and running, ssh/console to VS and confirm that the fah service is running:
      [[email protected] ~]# /etc/init.d/FAHClient status

      fahclient is running with PID 1268
Edit config.xml in /etc/fahclient directory and modify it to add the <!– Remote Command Server –> section, in which we can tell the client our remote IP address. Or do as I have done in this case, and allow access from all (0.0.0.0/0) but with a password:
[[email protected] ~]# cat /etc/fahclient/config.xml
With above config added, restart the fah service:
      [[email protected] ~]# /etc/init.d/FAHClient restart

      Stopping fahclient ... OK

      Starting fahclient ... OK
2. Install FAHControl
Next we are going to install FAHControl to your local desktop or laptop PC. It's a GUI for controlling one or more [email protected] clients. You can learn more and get the installer from https://foldingathome.org/support/faq/installation-guides/
Once it's installed, launch the application and you should see something similar to this:
Now we can add our client running on the VS we deployed in Secure Online Desktop. You will need the public IP address of the VS, and ensure that you can reach port 36330.
Click the small Add button towards the bottom of the FAHControl client, and provide the Display Name, Hostname/IP address and the password you set earlier.
In the Configure section, under Identity tab specify your Name and our Team Number that is 259355 as reported below:
You should now see that FAHControl has connected and is working.
To find more details about how it works, and other information about the [email protected] project, visit https://foldingathome.org/.
You can check our Team stats here: https://stats.foldingathome.org/team/259355 including your contribute.
Please note that for help [email protected] project it is not mandatory to create a VPS on our Cloud, you can use your own PC to do that. The advantage to support [email protected] project via our VPS is that, despite your PC, you can leave the process running all time and for instance you can allocate free resources (like CPU and RAM) you have free in your Cloud Server or SuperCloud subscription.
Useful links:
ownCloud free for Corona Virus (COVID-19) emergency
Windows Demo Server | Remote desktop access
Please follow and like us:
Twitter FEED
Recent activity