Introduction
Corporate backup solutions: In light of the growing number of ransomware attacks in which cryptolockers stop database processes to unlock database files for encryption (Cerber, GlobeImposter, Rapid, Serpent) and they can encrypt local and network backups to request a ransom payment (Rapid, Spora), we decided to test the self-protection capabilities of the best backup solutions used in the corporate environments available for testing.
The test aims to check the sustainability of the processes and services of the products against the typical attacks on the security software described below, as well as the self-protection of the local backup and of the product files. Ransomware can encrypt configuration files and local backup files that belong to a backup program by disabling file recovery. In addition, once access to the agent or server processes is obtained, the attacker can delete backup copies of files not only locally, but also in the cloud on behalf of a backup solution.
This document is a summary of the enterprise backup solutions test report and includes a description of the test environment, a list of tested solutions and their versions, an overview of test scenarios, as well as results and conclusions based on these results. We do not classify the tested solutions and do not award any prize, but we provide the results "as is" for informational purposes only.
Testing environment
The tests were conducted on the virtual machines of:
– Windows 8.1 SP1 32 bit build 9600
– Windows 10 Enterprise 64 bit Build 16299
– Windows Server 2012 R2 Standard 64 bit v. 6.3.9600 Build 9600
We have tested backup solutions on platforms
32 and 64 bit because the process injection techniques used in the test scenarios differ on these platforms. In addition, 32 and 64 bit product builds may contain a different set of features, including self-protection, and their implementation may depend on the architecture of the operating system.
Tested products
Corporate backup solutions: The most recent versions of the following products available at the time of testing were tested:
Unified Data Protection Server

Unified Data Protection Client

6.5.4175 Aggiornamento 2 Build 667

Backup & Replication

Agent for Microsoft Windows

Server

Agent Utility pour Windows
Each product was installed with the default settings and updated before running the test.
Corporate backup solutions – Test scenarios
The test suite includes 31 tests that simulate attacks on local backup files, product files, processes, services and cloud storage that aim to block the backup and restore service. The "Product File Protection" test category contains simple tests aimed at destroying backup and application files making it impossible to recover data encrypted by ransomware.
The second group of tests "Protection of processes and products services" is essential for self-protection since the malware can inject the malicious code into a backup agent and act on behalf of a backup solution obtaining all the necessary privileges to check the backup files. At the behest of an attacker, a malicious process can interrupt processes and services with consequent blocking of the backup and restore application
or deleting backup files on behalf of a backup solution. The latest series of tests is "Cloud backup and recovery protection" and is addressed to communication interfaces with cloud storage. The attack of DNS poisoning or the improper use of the CLI can cause the cloud backup service to be interrupted.
Corporate backup solutions – Conclusions
Please follow and like us:
Modern Data Protection
How to Completely Safeguard Businesses – with Ease
Simplify is often a valuable mantra of success. Yet in a complex and ever-evolving IT environment, it isn't necessarily the go-to approach for service providers. In the case of data protection, simplification may not only seem unlikely, but potentially unwise. Fortunately, certain innovative cloud technologies now make it simple for companies to scale their infrastructure and defend that growth with efficient backup and recovery solutions.
Know your enemies
Human error is as damaging as ever and natural threats such as fire and flood still persist. Meanwhile, cyber threats are growing in number and complexity. Whatever the cause might be, if the lights go out for even an hour, companies are at risk.
43% of ransomware

attacks are aimed at SMBs (1)

$8,58 1per hour

is the average cost of downtime (2)
(1) Small Business Trends (2) The Aberdeen Group
Modern Data Protection – Shore up defenses
The best defenses are usually based on a layered data protection strategy. First, you start with standard approaches, like passwords and encryption, traditional anti-virus protection and mobile wipe.
Then you secure everything, from emails and endpoints to servers, with a backup solution that actively protects against ransomware – so even customer backups are safe.
Secure cloud backup provides the last line of defense by protecting a business' bottom line. Following the 3-2-1 rule of backup (creating three copies of your data, on two types of storage, with one located off-site) keeps your files safe and avoids the worst-case scenario – bankruptcy – should a disaster strike and destroy your local copies.
Embrace efficiency
With the emergence of the cloud, today there are even more solutions available to enhance business productivity. While that means you also have more systems and data to protect, it doesn't need to be a problem. When it comes to data protection, the cloud can streamline and strengthen defenses without crippling your customer's budget.
Use one comprehensive solution
With the right backup solution, it's easy to ensure complete data protection – including protecting virtual and mobile systems – so you no longer need to independently monitor and secure data across multiple environments. Modern solutions also let you:
1. Support more customers with centralized backup and recovery management
2. Experience unprecedented flexibility to choose any solution for any customer need
3. Protect all data seamlessly and remotely, in any location and any environment
4. Rest easy knowing the entire infrastructure, across multiple business locations, remains secure
Enjoy instant gratification
The cloud can offer a complete defense that scales as your customers' businesses do. Just add-on cloud-based disaster recovery services and you can have businesses running again instantly. It's that simple.
Modern Data Protection
Read more:
Acronis Disaster Recovery Cloud
Please follow and like us: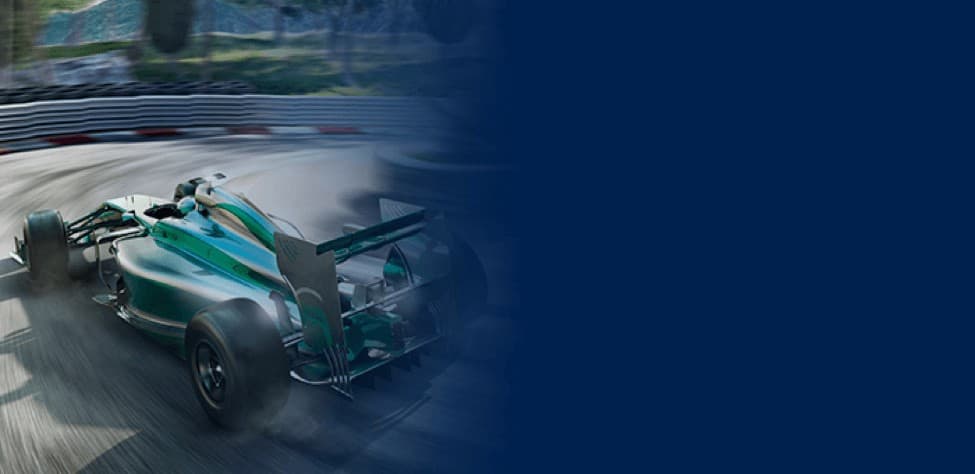 At the breakneck speed of business, it can be easy to lose control of your data as it races between your physical and virtual servers, PCs and mobile devices, and private and public clouds. And as every racing fan knows, speed is paramount, but speed without control can be disastrous.
Get a complimentary Acronis Cloud Backup trial →
With better control, you can more safely manage the risk of data loss. That's not just important for daily backups: it also takes the risk out of migrating applications and data between physical and virtual servers, upgrading operating systems and applications to newer versions, and moving workloads to and from the cloud. More and more businesses like yours are turning to cloud-based backup to get fast data protection with tight control for their physical servers, VMs and cloud resources.
If you're already a believer in the importance of precision steering of your data, contact us for a complimentary, risk-free 30-day trial of our cloud-based Acronis Cloud Backup that integrates protection of 16 different physical, virtual and cloud computing environments. Discover the awesome power of combining speed and control in your backup regimen. Take advantage of this no-strings-attached trial offer today.
USEFUL LINKS:
♦ Home
♦ Free Microsoft Windows licenses
♦ ICT Monitoring Service | Demo
♦ BaaS
Get in the driver's seat with cloud-based backup →
Please follow and like us:
Twitter FEED
Recent activity